Every jobholder has high expectations of being rewarded according to their performance. Who will be not be interested in better and regular rewards? Of course, everyone (Including me too!). The only thing is how an organization can measure the performance, potential and capabilities of their employee at the time of appraisal. It is very important because of the employee who is giving their best to achieve what they want and if they don't get up to that much, they can leave the organization as well.
There must be a well structured way to measure the performance of the employee. For example, sometimes I wonder how some of the biggest armies like India, China or America are being managed and what are the criteria they are having for the appraisal of their individuals. If you ever noticed, any Lieutenant General, Brigadier or Colonel of any army individual, their shoulders and chest are equipped with some specific and significant Insignia.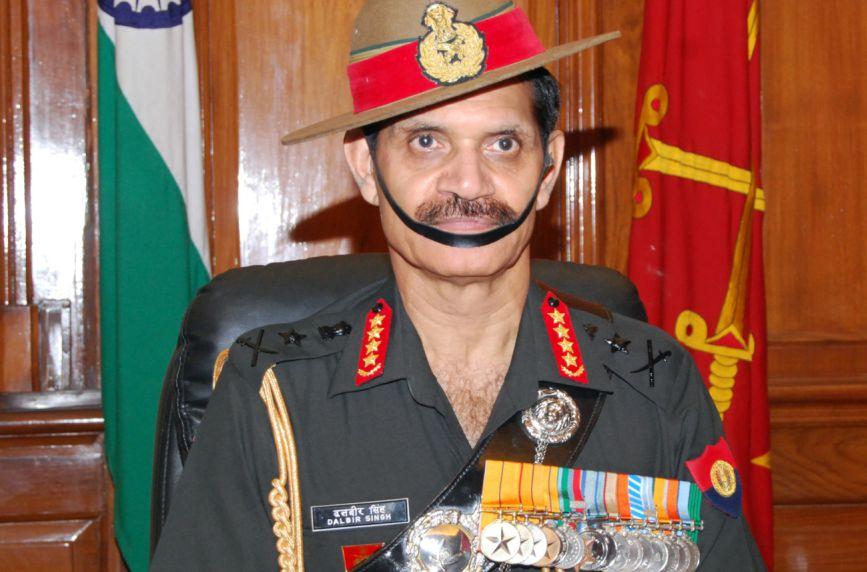 Honorable Indian Army Chief Dalbir Singh
As you can see they are having different badges on the chest for the achievement they have got so far. Those badges are considered to be validated indicator of their accomplishment, skill, quality or interest that can be earned in various challenging environments they have faced during their entire career. Based on those badges that they have earned, army management promotes themselves to highest post. Just like that process nowadays traditional companies are moving or I would rather say they have already adopted a new way of employee appraisal and that is GAMIFICATION.
It is the concept of applying gaming mechanism and game design techniques to non gaming organizations for engaging, inspiring and motivating people to achieve their goals. So do you think employees can be motivated more towards to achieve their goal if company apply gaming techniques? Well, let me explain you some of the my experience. Though I am not too much addicted of mobile games, few months before I had seen my colleague was playing one game subway surfers on his mobile. The game was quite impressive to me on the first sight. So I tried to use my hands in that game. To be honest, it has been a habit of playing that game once I have started to play it and never left down my iPhone for a minute.
The reason behind that was, that game making me excited at every attempt by new badges, more power ups and specially competition of being ahead with other facebook friends. Every time when I beat the next level or get a new high score, I feel rewarded for accomplishing something or when I beat my best friend with his score, I felt I won the world, despite the fact that I am not going to receive a single coin of money by wasting time into that game.  Undoubtedly that game provided me bite-sized moments of fun that are easy to fit into my busy business life. At the end, the makers of that game solved their purpose by engaging more and more users like me and showing different ads.
Let me get back to the original topic. By playing a mobile game like subway surfers, It was really a positive feeling that I crave, and it kept me wanting to play more. I thought why shouldn't I apply the same gaming mechanism to my sales people to engage them more and more towards better results in sales. Finally, we have implemented Odoo Gamification in our internal ERP system. Just like badges in games, here in ERP, with gamification module, I have created challenges and goals for my Sales Team. Initially I have defined some of the easiest targets because of, if they face too much difficulty on the first attempt, they might run away from achieve it. Just like in subway surfer, on the first attempt if my avatar will run at super fast speed, I might unable to adjust it and left out from the game. (You know what we face in real life, same being happen in the business) After few weeks of implementation of Gamification inside the business ( Inside the Odoo as well!), we have got tremendous results. There was a healthy competition started to be happened among our sales managers. We were able to find the lacking areas and skills of our sales managers from the badges they have earned by accomplishment of different goals.
Let me give you example of different goals that I have configured in my Odoo system.
Convert the Leads into Opportunities for at least 50% leads they got in a month.
Lost Opportunities less than 5 per month 
At least 15 Opportunities are won which are greater than 80% Probability for first quarter of 2016
Time to qualify a lead which is less than a week for a month 
Expected revenue with more than 1000000 INR for first quarter of 2016
At least 10 sales of Amazon Odoo Integration App with 90% probability for Europe ( in a month )
At least 5 sales of Ebay Odoo integration module with more than 60%  probability for Europe ( in a month)
So finally, I have gamified my business with Odoo, and you?
The badges, my sales people have earned from their targets and successfully accomplishing of their goals, helped them to stay focused and improve their numbers every day by treating sales like a game. (They don't know, but I made them used to of playing subway surfers :D Haha!). Gamification is increasingly being  accepted, successfully applied and adopted in the business contexts as organizations realize the tremendous value it can bring to their business; for example, the fun and competitive nature and its built-in positive reinforcement pushes employees to perform to the best of their ability. Though I have been working in Odoo since last 7 years, I haven't found any other app that is having more potential than this app( Off course for the Business Managers, who are more interested on the actual results rather than operations and efforts!).
Though this post has been a bit long, I hope you like it. Don't forget to add some valuable feedbacks regarding Odoo Gamification! I will look forward for your comments, it is valuable for me.
Soon I will be back with another interesting topic. Till then, Hakuna Matata - for the rest of your days!