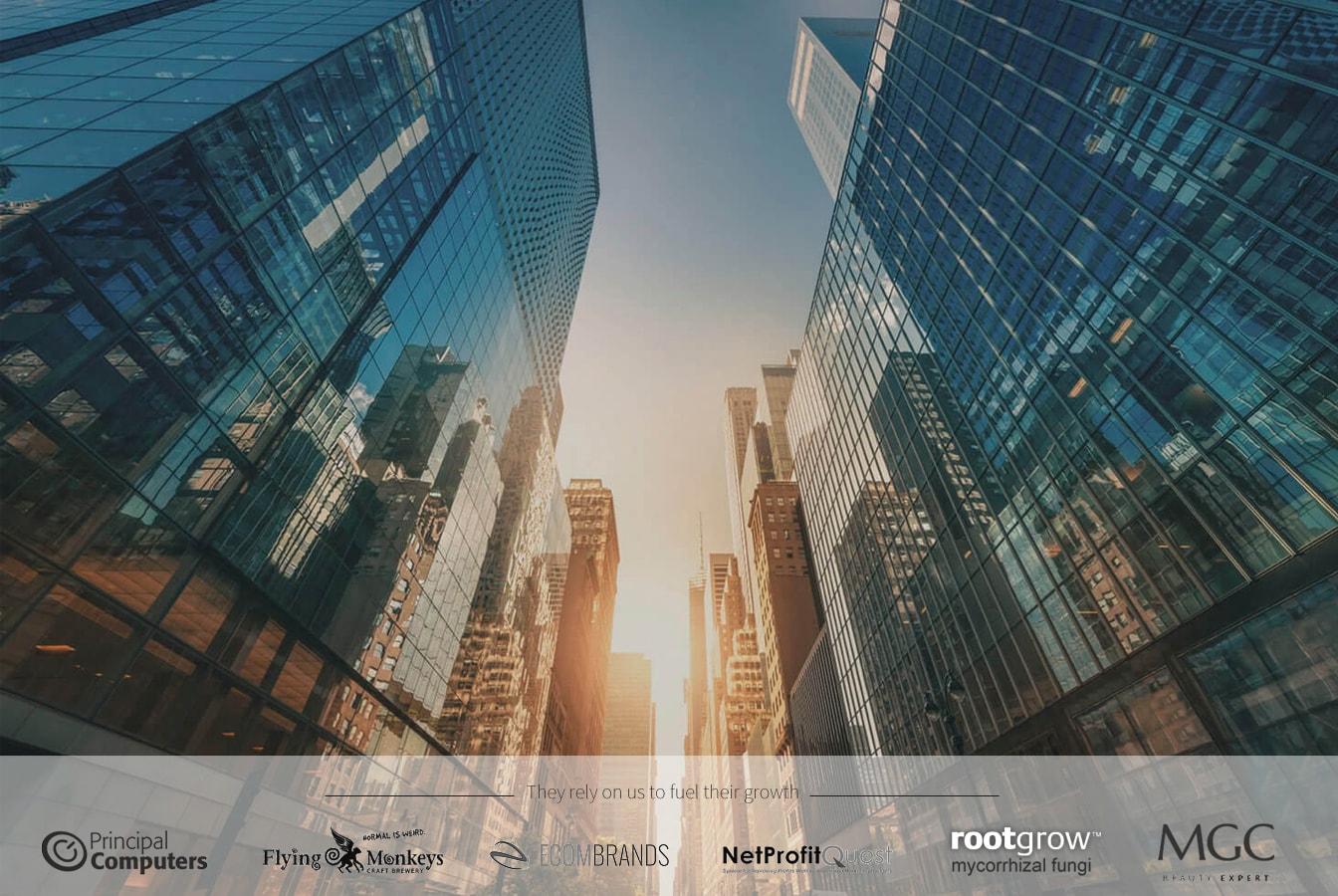 About Us
We achieve what matters to you the most !!
You must be the change you wish to see in the world
- Mahatma Gandhi

The world is changing. When you think you have got the latest technology in your hands, it's time for an upgrade. At Emipro we realize that if there's one thing you can count on, it's change. We also realize that if you can master this change, the opportunities are limitless. In a nutshell, that's what we do.
Emipro was founded in the year 2011 in Rajkot to serve the ever changing needs of our clients and to help them tackle the CHANGE. It is best Odoo and e-Commerce Application development based outsourcing software firm. Since our foundation, we've built a firm of eminents who loves what they do and who they work with. Being in IT business since 2011, we have a strong team of skilled IT experts. Our eclectic young team of eminent hails from a range of backgrounds, comprising equal parts formal education and street smarts. This helps us bring an element of uniqueness and excellence to our work.
Our customers are companies of all sizes ranging from startups to large enterprises who realize that they need a professional internet solution to generate revenue streams, establish proper communication channels, to achieve desired goals and streamline business operations. After years of work, we believe that whatever work we have done so far, it has always provided the valuable boost to our customers, to grow their business to a higher level.
Our Motto
Focus on excellent services and rest will follow
Since the beginning of Emipro, we've always focused on delivering the best possible customer experience by amazing business solutions. Our every solution uplifted the revenue of our customers to the new level. Whether we're designing a simple web page or a complex business solution, we take great care to ensure that they will ultimately serve you, rather than our own internal goal, motive or bottom line. And when we build new tools and applications, we believe they should work so well that you don't have to consider how they might have been designed differently in order for a better outcome. If, by chance, anything we are unable to achieve, we prefer to abhor it at beginning, rather than false or unrealistic promises.

We strive to procure new milestones with our honest efforts and productive outcomes in order to provide our customers more profit beyond their expectations. That's the reason of adding our value and reliability in our customers. We give them what they want and a little bit more. Have a look at what our satisfied customers say about us. We follow a well-defined methodology to serve an elegant application to our customers. Our approach is purely based on giving a result driven solution for which our customers are craving in their business. This staunch reason is enough for you to choose us and answer your question 'Why Emipro?'
Emipro is growing because of the time and effort we put into each and every one of our valuable customers. It's growing because technology and its open-source communities are growing. It's growing because the people that work for Emipro are dedicated and love what they do. And this is just the beginning…
COME, LET'S GROW TOGETHER.
Our Values
Emipro is derived from "Eminent Professionals" & we are a value-driven organization. Our values define who we are. Emipro represents a rich heritage of values where we continuously strive to shape our culture such that these values are consistently practiced and nurtured.
As guiding principles and torchbearers, our core values are the pillars of our business & its growth, shape our culture, and help our people to understand the difference between fair and unfair. Our values guide us on our day-to-day behaviors & actions, how we work with each other, how we pioneer the future of Emipro and its associates. The impact of our values reflects on the decisions we make, how effectively we are dealing with & providing respect to our people, our customers, and all of our stakeholders, the influence we leverage to our society and the global community. There are seven core values that accelerate our business and on which, individually and collectively, we are committed to integrating these values into our day-to-day professional life.
Change is inevitable & eternal. In the times where change is a way of life, sustaining our core values is fundamental for us, and we shall learn & adapt to leverage the best possible output without compromising our core identity. This approach will strengthen us to turn a setback into a learning opportunity and a failure into a success. The attitude of being flexible with the changing factors and getting adapted to the new circumstances will help us maintain effectiveness in such VUCA times.
We firmly believe that our growth is a byproduct of our every associate's growth. We will be fair, honest, transparent, and ethical in our conduct and actions, in our decisions while dealing with our employees, customers, or any other stakeholders. We will always focus on putting ourselves in the shoes of others and treating others with the highest respect.
While dealing with our employees and customers, we are fully committed to consistently delivering on their expectations, go the extra mile to get the job done, deliver 100% in all that we are committed to doing, and approach everything with a "can-do" spirit. We shall do what we say & are committed to continuously improve ourselves, by being accountable for our actions & adding value to all of our stakeholders.
A drive that is more from inside than outside. Excellence is a journey of continuous improvement & not giving up on anything. The difference between ordinary and extraordinary is that little "extra". We empower businesses to deliver their own objectives. In terms of providing services to our customers, we believe in delivering beyond what is committed. We constantly look to improve ourselves and our service, cultivating our knowledge, skill, and attitudes to achieve excellence in whatever we do. We understand the impact of our services on the global economy and the growth of our customer's businesses. We strive to be thought leaders in delivering commitments to our customers to provide solutions with a vision and continual growth of their business.
It is said that 'If passion drives you, let reason hold the reins.' We understand that having passion in our day-to-day work is an important factor for our bright future. We love what we do and do what we love. We will work tirelessly to unite the efforts of delivering our commitments. Whatever work we undertake will be completed with passion, and we will never settle until we obtain it into the form of what we have promised at the beginning.
We want to go very far rather, very fast. Hence, we will always dare to dream big and expand our horizons. For the well-being and a bigger & better future for our company and its stakeholders, we will break out of our bubble of self-imposed limits. In our thinking and our actions, we will always think in a full range of possible win-win situations for each of our stakeholders. We will make sure that we understand the impact of emerging technology and ever-changing customer demands, and into that context, we will think with futuristic vision rather than assume that our current assumptions are always right. We will always think about the long term and not sacrifice long-term values for short-term results.
Though we may work in different areas, we share a common purpose. Unity is harmony within and among individuals in the group. We firmly believe that though we may be able to achieve success individually up to a certain level, a united team with a common purpose shall provide sustenance, strength and courage to make the impossible, possible. A joint venture of determination, commitment, unity, and mutual respect makes the biggest task seem easy. We will invest in our people, build a win-win culture, enable continuous learning and empowerment programs for them, and build caring and collaborative relationships based on trust and mutual respect to achieve the organisational mission. Whether there is a time of success or difficult challenges in the business, we will collectively form a 'unit' that operates for the greater good of an Emipro's mission, vision, strategy and purpose.