Company: KOR Water
Location: United States
Industry: Reusable Filtration Water Bottles
Services Offered: Odoo Consultancy, Odoo Implementation, Sales Channels Integration
Odoo Applications: Calendar, Contacts, CRM, Sales, Accounting, Documents, Discuss, Project, Planning, Website, Purchase, Inventory, Manufacturing, Sign, Employees, Expenses, Dashboards
Other Applications: 3PL Integration, Shopify Integration, Amazon FBA and FBM Integration
Applications Replaced: Xero, Spreadsheet Management
Hosting & Edition: Odoo Sh Enterprise
Implementation Timeline: 3 months

About the brand KOR Water

KOR is an American company famous for their unique innovative filtration and reusable water bottles.
They design outstanding water bottles that comes in BPA and toxin free materials to add the hygienic experience to the regular plastic water bottles.

Their stylish bottles are made of Eastman Tritan copolyester, a sustainable and hygienic material. 
In addition, KOR has partnered with the 1% for the Planet project to donate 1% of its total revenue toward sustainability.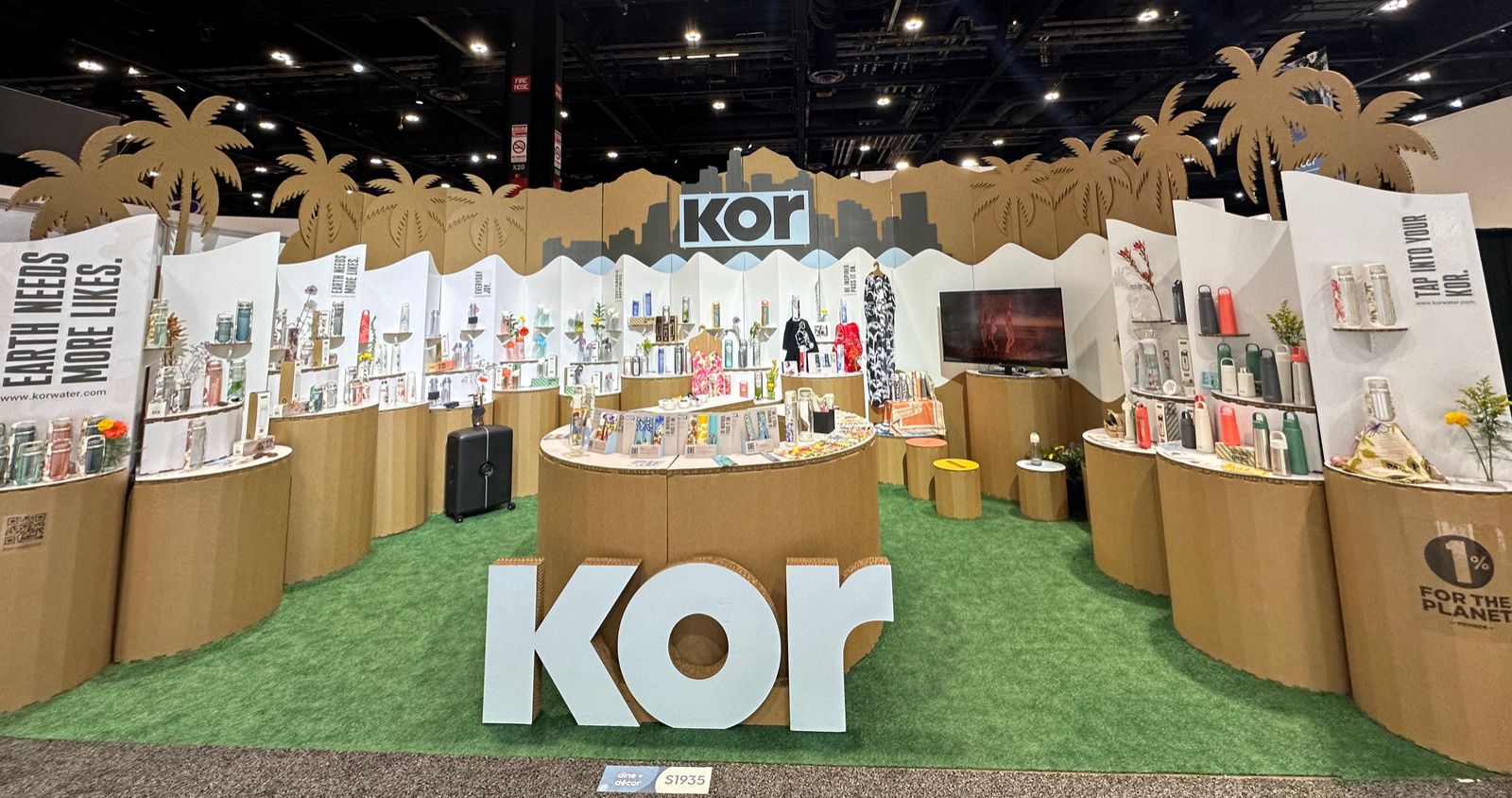 Challenges: KOR Water required better systems for sales channel management, accounting and warehouse operations

Lack of a Comprehensive Inventory Management System - KOR has three official Shopify websites through which they conduct their B2C sales. As there was a lack of synchronization between these three platforms, managing the inventory centrally along with a bit of the B2B portion became a concern.

Inefficient Accounting System - KOR was struggling with its accounting operations as it used legacy accounting applications. So, while handling orders from different channels, the time and complexity of accounting calculations increased. The outdated system lagged behind in calculating key expenses like landed cost.

No Centralized Integration Mechanism for Multiple Sales Channels - KOR received orders from three different websites and had a global customer base. However, there was no proper mechanism in place to handle these sales order data.
The company got orders from Amazon FBA and FBM which demanded regularizing key processes like order import and inbound shipment processing. Also KOR needed to consider the different Shopify payout reports during the calculations. Without a synchronized integration mechanism, reconciling these reports with bank statements was time-consuming.

Extensive Manual Workarounds Leading to Poor Operational Efficiency - Due to the lack of synchronized systems for accounting and orders, the manual tasks kept on increasing at KOR. They had to utilize multiple manual workarounds for managing accounting tasks, spreadsheets, and associated tasks. 
There was no scope for automation, and the company had to hire more staff to handle everything. Managing the operational staff, training, and explaining the processes to them took some time. It automatically increased staffing expenses and project timelines, which impacted various delivery operations.

Solutions: Emipro Upgraded KOR's Drawbacks with Odoo Integrations and Effective Strategies
Improved Inventory Solutions for Better Management - The platform enabled KOR employees to connect the inventory for all three Shopify websites. As they could now view the inventory from a single platform, they could manage their stock and products better. They experienced more control over these operations as Odoo offered many excellent features. With Odoo, keeping track of stock movements and gaining insights on associated metrics was simpler.

A Streamlined Accounting Solution with Fewer Overhead Costs - KOR received a streamlined accounting solution from Emipro that helped them reduce manual operations and calculate landed costs, which lowered the technical expenses. Plus, accounting calculations took less time and human resources. Emipro also added a multicurrency feature with Odoo for supporting customer purchases globally.

​Other Odoo facilities KOR enjoyed include –
TaxCloud integration along with Online bank reconciliation which supported around 4 banks.
Calculating shipment, custom duties, and insurance expenses using the Landed Cost feature.
Inventory valuation functionality for different goods to determine the correct stock value and store the data.
Vendor advance payment feature to track the advance payment to suppliers
Sales Channel Integration through Amazon and Shopify Connectors - Emipro provided the ultimate sales channel integration solution through Odoo. This enabled KOR to collect all the relevant sales and accounting data from a single location. Consolidating this information was now more convenient for KOR, which helped them make sales decisions. Using the FBM order import functionality, KOR imported the orders into Odoo from Amazon, and the management of FBM operations eased to a huge extent. 
For KOR employees, gathering the accounting and order data from Shopify and Amazon became a complete automized process, which automatically simplified the order fulfillment and accounting part of their growing business.

3PL integration for automated order fulfillment process - Emipro provided the 3PL integration with Odoo to handle Amazon and Shopify warehouse orders. So, they sent this order data to Odoo, then to the 3PL warehouse system, where they generated shipping labels and tracking information. They prepared the shipment, dispatched the items, and entered the shipping information into Odoo. 
Further, Odoo passed the information to the respective eCommerce channels, from where the shipment status and tracking details will be emailed to the respective customers.
This completely automized process removed all the order related hassles from the daily to-dos of the KOR employees.


Impact – KOR Improved Their Accounting, Inventory Management, and Order Handling, and Boosted Efficiency

KOR simplified its accounting, B2B-B2C sales order handling, and inventory management through Odoo automation. They received the following advantages after partnering with Emipro – 
Better accounting - Managing landed expenses, inventory valuation, and vendor payments become more convenient. They didn't need multiple accounting apps, as Odoo was sufficient to handle all technicalities. 
Increased control over key operations – They had better insights and control of their inventory with a single comprehensive platform Odoo. The 3PL integration also effectively tackled Amazon and Shopify data, which boosted stock management. 
Lower operational and sales costs – Odoo enabled KOR to create price lists for sellers, track order status, and consolidate related data. The Amazon connectors enhanced order processing and reduced operational expenses. 
So, KOR was able to level up its product delivery and tackle manual tasks successfully through Emipro's services. KOR could boost its brand's growth and expand the business efficiently.

When you are new to a system, you don't know the system's abilities. Sometimes the requirements you need, you don't fully get how it can be explained and implemented but Emipro was very good at mapping that out to us.
We were confused about how we will be migrating our older system customizations to Odoo; almost all of them were accommodated in Odoo standard platform. So I think that knowledge is critical for an Odoo partner, that they should be able to identify what a customer needs by themselves, and then make the optimal use of the default Odoo, and then only add customizations - this approach also helps further in upgradation and migration process. 
This is why I felt a safe zone with Emipro - the seniors knew what to communicate, and what to implement. Overall a great experience with Odoo - and more with Emipro - and we are still planning to expand some parts of our business with Emipro.