12 essential tips for a Technical Writer to draft the outstanding documents, regardless of complexity level
Posted on
2 December, 2020
What is Technical Writing?
Technical Writing is the process of bringing the desired information to the end-user in the most understandable language & format from the technically drafted content. For better understanding, we can assume that the raw contents that are purely technical when it is initially prepared. Later on, it gets assembled by the technical writer to make it easy to understand for the target audience.
After World War II, the demand for technical writing professionals gradually increased as the world was moving from the Industrial Age to the Information Age. Technical documentation and the sets of various hard-to-read information were getting flooded, the reason why global companies needed to deliver this data at the appropriate place. So, taking advantage of the opportunity of the future, people began the research and development for the newly born opportunity and soon it came into the limelight of writing enthusiasts as demands soared with time. Computer Science, Biotechnology, Aeronautics are some of the main areas where writers with advanced knowledge are pursuing a distinctive profession.
The key roles of Technical Writer
Analysing the Audience: Depending upon the readership, technical writers set the tone, length, style of writing and the format of documentation for its further use.
Setting Readability Level: Often it is found that readers face the difficulty in understanding the information provided by the writer due to level of language. That's why writers in this case understand the target audience carefully and revamp the style & format to cook the user-friendly document.
Information Accuracy: Facts & Figures mentioned in the document are derived from a reliable source. But, the technical writer cross-verify the claims and loop-in the respective department to review it if required. They are the responsible one here for any incorrect claims.
These approach of technical writers for the customer, internal or business communications are the best practises that ensure the accuracy of any document released publicly from the company.
Before becoming a successful novelist, the great American author Thomas Pynchon worked as a technical writer for Boeing where he converted the complex information into an easy-to-use handy manual for the military wing of special ops. It led to the higher efficiency of overall functioning compare to earlier as the whole team is now saving an ample amount of time for a single process.
Now, let us gear-up with some essential tips that can uplift the skills of any technical writer having a good sense of delivering the quality content.
1. Know the Content and Style
While starting any project, you may or may not know its central idea. However, you are still a responsible person to draft important documents to explain your audience about processes and simultaneously anticipate any questions that might arise. However, at this stage, it's okay even if you are not a specialised person but you should be aware of the complete process at a glance.
Consequently, the most sensitive part of your writing will be your style. It changes with each occasion or process you are covering and so does the impact on the audience. The more you understand and embrace, the more you are clear to your views which is necessary to make a reliable document.  Adding some strong examples, facts & figures (if applicable) are the best practices that showcase the accuracy and knowledge of a writer. What you are writing determines whom you are writing to, and vice versa.
2. First Prepare, then Perform
Preparation is the first step to draft clear and informative documents. It not only includes the general idea about process but outlining the complete project in sequence to make sure that the document you are producing is laid out in a logical and functional way. Your plan might not work the way you learnt the process but gradually it will be synced with it. This is how you can steer your document to the intended direction.
3. Keep it Simplified
Be it your language, tone and the way of writing - audience should feel easy to understand the ideas or information you are trying to convey. No doubt, writers are always keen to showcase the class of their art and knowledge in documents but simultaneously it might bring twist and turns, making the language unnecessarily complicated. Don't go over your reader's head, you are not writing a mystery novel.
4. Art of Presentation
This is one of the most important practise where many writers fail to emphasize the crucial ideas of a document. You need to understand the way of presentation with a clear structure. Ask yourself frequently:
What needs to be explained first?

In what sequence you will deliver the information and what will be its pace?

What should be in precise and what should be in detail?
This will make a clear path to draft dependable documents for the readers. Don't let your readers make sense on their own. It comes under your responsibility list.
5. The Magical Layout
The layout is one of the best ways for technical writers to engage readers in the intended point of focus. Some of the techniques like bulleted/numbered lists, bolded keywords, and page breaks can draw attention and emphasize the key points. Just like a smart Salesperson who showcase the products in front of you to have a perfect first impression. People remember the best & beautiful out of all. Use this to your advantage.
6. Importance of Examples
In our school time, we often get good examples from our teachers for the complex topics of the subject. It was directly compared with a real-time scenario so that we understand it quickly and effectively. Same way, your readers will feel bored if you don't provide some engaging examples that directly reflects your ideas. For certain types of documents, use images and then explain it in words.
When you are explaining about Automation process in your document, you can give the example of car indicator that automatically turns off when you finish your turn.
7. Graphics and Visuals
In the above point, graphics and visuals were optional but when we talk about interactive documentation, it becomes a must. It is a fact that some things are just difficult to explain without visuals. The mind of readers is fond of imagination and interactive media. They understand more from graphics & visuals compare to text.
On the contrary, its excessive use might corner the vital information. You need to make it balanced here. The messy visuals cause more troubles than good.
8. Establish the Right Voice
Apart from content and style, readers demand the appropriate voice in a document. Often we write from a neutral third-person perspective, and sometimes you may write from a slightly subjective first-person perspective. Undoubtedly, we do maintain the authoritative approach while drafting the whole document but at some point, we might end-up in writing the mechanical document.
Stop here as soon as you can. Make sure, you need to be formal and as objective as possible. Different audiences and styles demand different voices.
9. Remain Timeless and Evergreen
Being a technical writer, we update the documents from time to time. Some documents are evergreen which does not need any update while others may require updates after a specific period. During this phase, we need to avoid the time-sensitive claims and prefer the facts or details that are timeless or never expires.
For example, if we narrated that in 2012, the world will face the major disaster in its history due to unusual climatic change and western disturbance in many parts of the American continent. Now, this statement will be outdated in 2013 and it will require the unnecessary need for eventual updating.
Emphasize less on time-sensitive content unless extremely necessary and prefer to have evergreen claims that do not have an expiry date.
10. Mention your Sources
Citation is indeed a very crucial part when your drafting has facts & claims. What is the source of information? Does it include any scientific work or innovation? Any statistics that are released by a federal agency? Aided by some books or articles to support your claims or findings? Clear these before you make to the final stage.
You cannot simply borrow the information and use it. Without citation, you may face legal action from its original creators. Strong writing incorporates reputable outside sources and accurately cites them.
11. Study before you Start
Learning is timeless. No matter the age.
Before you start, you need to study carefully on the process or event you are writing about. It is not always necessary to have a familiar topic. There can be a surprise too. So, grab the book or articles and start brainstorming. Remember, you are going to navigate the cruise with varieties of readers. An in-depth knowledge will advance you to become an outstanding Captain. Consider as you are writing a research paper.
12. Revise. Revive. Thrive
Although it applies to all form of writing, we need to understand that nothing is perfect at first instance. The more you revise, the more you are accurate and up-to-mark. You can make some sentence clearer, make it even more precise or add some additional information. Usually, the technical writer brains get even more beautiful ideas when it is relaxed. This way you are adding something better than your initial recipe.
Hack: Don't hesitate to read something loudly. This can do wonders for exposing and fixing unclear writing.
Technical Writing is an art of interdisciplinary genre that represents the discipline and magnitude of sciences, business, economics and engineering. They can improve the language of other employees and establish super-understanding with a time that helps to draft nearly a perfect document. When we talk about the roles of technical writer in the IT industry, they are found to be the same person who programs, develops websites, and performs other technical tasks.
Above all, technical writers should be multi-taskers, capable of becoming certified in several areas.
---
Malhar Jivrajani
,
Technical Writer
Related Blogs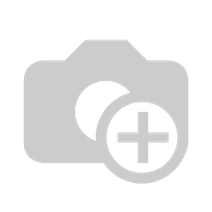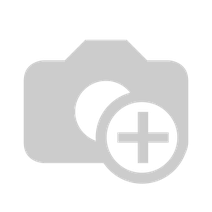 About Emipro
Being an emerging leader in IT market since 2011, Emipro Technologies Pvt. Ltd. has been providing a wide range of business solutions in Odoo & Magento. We are pleased to have a large pool of contented customers with our meticulous work in the domain of ERP & e-Commerce. Our customers are companies of all sizes ranging from startups to large enterprises who realize that they need a professional internet solution to generate revenue streams, establish proper communication channels, to achieve desired goals and streamline business operations. [....] Read More
Our writings seems informative ?
Subscribe for our Personnel Hacks and get more amazing stuff directly to your inbox!

0
Comment(s)