Company: Ehale
Location: Belgium
Industry: E-cigarettes
Services Offered: Odoo Implementation, Odoo Configuration, Odoo Development, Odoo Consultancy, Training
Odoo Applications: CRM, Invoicing, Sales, Purchase, Accounting, Inventory, Project, Manufacturing, Email Marketing, Quality, Helpdesk, Marketing Automation, Consolidation, Product Lifecycle Management
Other Applications (Integrations): Inter Company Transfer, Vendor RMA, Akeneo, Transmart
Applications Replaced: Exact online, ClearFacts
Hosting & Edition: Odoo Enterprise On-premise
Implementation Timeline: 4 Months

Emipro successfully created a comprehensive warehouse management system for Ehale integrated with Odoo ERP to remove complications from warehouse activities, order fulfillment procedures, and other management areas.

Ehale is a Belgian electronic cigarette, e-liquid, aroma, and accessory wholesaler. Ehale believes in providing its consumers with devices that include delectable e-liquids, high-quality aromas, and handy accessories at the most affordable costs and of the finest quality. Ehale is a reliable partner who deals in guaranteed quality products. They ensure timely delivery of all volumes and have worked with some of the industry's most well-known and trusted brands.

Challenges cropped up due to unorganized warehouse management
Initially, the large warehouse's management was more dependent on manual processes than an automated system. The manual processes hindered accuracy and timely deliveries.

The firm noticed that the mobile scanning system's user interface was quite poor. It only had the most basic product picking and internal stock management features.

The warehouse's lack of automation and scanning workflow made it difficult to track products, requiring a lot of manual labor. Due to this mishandling, items were often wrongly picked or misplaced.

"The main requirement for our multi-company enterprise was an all-inclusive Warehouse Management System, in addition to some other ERP requirements. We wanted our workforce to enjoy a flawless warehouse experience, starting right from mobile-operated scanning software to replenishment and advanced re-ordering. You can understand that you need some mechanism to accurately suggest product picking areas for bulk & retail orders and such other related processes."
- Felix

The warehouse offered certain features, such as specialized picking carts and a system for dividing warehouse locations, but it lacked a system for managing batch order picking for large B2B and B2C orders.

Maintaining firm activities in different systems and manually extracting data for analytical reasons ate up time and needed more staff than was required.

Because the things offered are consumable (edible), the product unit with the shortest expiration date should be picked up first from the rack. On a first-expire first-out basis, the FEFO approach had to be used to select the products that would expire sooner.

One of the most difficult tasks was directing the employees through the warehouse. The warehouse is divided into different locations, zones and sectors. The staff required a path to take the most efficient route to the main zone, a location within the zone, and then scanning the right product.

It wasn't easy to select the right-sized box for packing out of a variety of box sizes available. Especially for B2B orders, the boxes needed to be used efficiently so as to accommodate all products safely in one or more boxes and simultaneously make the optimal use of each box used.

Solutions that transformed the system
"Our multi-company enterprise's core requirement, in addition to a number of other ERP requirements, was an all-encompassing Warehouse Management System. We wanted our workforce to enjoy a pleasant warehouse experience, starting right from mobile-operated scanning software to replenishment and advanced re-ordering. You must understand that you need some particular mechanism to accurately suggest product picking areas for bulk and retail orders and such other related processes."
- Felix
Odoo is a one-stop solution for all the needs of EHALE. With all the things they require to make processes smooth, error-free, and automated, under one roof, Odoo solves the issues like a pro. EHALE choose Odoo's reliable partner Emipro Technologies to implement the system.
To achieve warehouse optimization, Emipro provided solutions that completely removed our organization's inefficiencies.
The personnel had to choose the orders first. After that, the system took them on the most cost-effective route and showed them the locations of various products one by one. The system's product recommendations were made using the FEFO method, which indicated which products had approaching expiration dates and thus must be picked up first.
After integration with ERP, the bulk orders have become easy to manage. The cart contains many trays, each of which is used for a single order.
The system has become so efficient that right from the product pick-up to the delivery, the process goes very smoothly with the system itself managing the most part.
Odoo suggests which and how many boxes to use for each order packing. When products are purchased, each product's dimensions are entered into the system to use for the calculation of the box suggestion.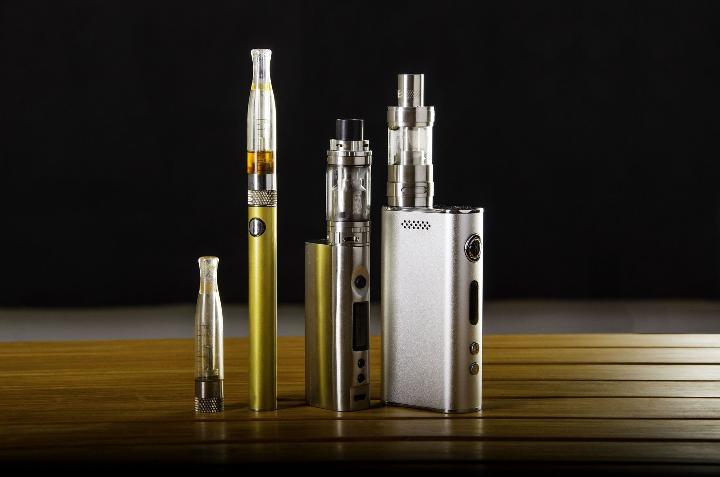 The warehouse is divided into four zones: single, bulk, batch, and pallet. When a specific area's stock reaches an alarming level, that area's stock is restored from the next large area. The system provides suggestions for replenishment.

The new solution also manages re-ordering the stock from sellers. The system provides you with low-quantity products and product analytics such as sales over the previous X days, number of units left in the warehouse, number of reserved units, and so on, based on which forecasting for re-ordering is done and approved by management.

All warehouse-related clutter ended with the creation of barcode scanning workflow and software automation in the warehouse. Not only that, but they now have access to the history of which user placed which product on which shelf or pallet at their fingertips.

The order processing is completed quickly and accurately. Even if a product goes missing or is lost, the system correctly identifies and records it in the appropriate places, such as inventory reports, stock valuations, and accounting loss notes. Warehouse management has been greatly simplified and deepened.

After being purchased from the vendor, the products undergo an evaluation stage. If there are concerns with quantity or quality, the Vendor RMA solution allows the company to select how to handle return transactions.
If quality or quantity issues are found while unloading the products, a Vendor RMA is produced. Return or exchange criteria, such as dealing with defective products or returning an excess quantity of products and how to adjust the amount, must be indicated in the RMA
Some more path-breaking developments:
Integration between PWA (Progressive Web App) and Odoo ERP for bi-directional synchronization
Managing custom tax structure for battery-powered products in Belgium
The website, app, and reports support English, Dutch, and French languages
Customization of "ocean bill of lading" and "inland bill of lading" documents required for international shipment
Impacts of ERP Integration
The integrated system's main benefit is that all the redefined processes now save time and require far less manual work than they did previously.

Suggestions for various warehouse tasks include cart suggestions based on order size, product pickup process suggestions, packing box suggestions, product put-away process suggestions, and replenishment process suggestions. These features comprehensively have made the order fulfillment process precise & accelerated along-with automation.

Operational expenditures, handling, and personnel costs are drastically lowered with a business solution streamlining warehouse processes. The manual labor effort has been minimized, and the remaining manual task is less prone to errors.

Warehouse digitization optimizes the use of warehouse space and related resources. The products are now strategically positioned in the racks and shelves for simple picking (for example, putting things in the racks and shelves according to their size and selling frequency).

The order is eventually filled quickly, thanks to improved warehouse management. The workforce has a clear path to follow through all the processes, which helps the order fulfillment chain go forward.

Warehouse employees' productivity has increased as they have become more focused on their real-performing activities. It has directly improved staff satisfaction and efficiency while also minimizing human errors.

Due to the system's track record, inventory data analysis and stock valuation has been much-simplified. Thanks to the suggestions made during the put-away procedure, the system preserves a detailed record of the products, including their names, quantities, and locations. As a result, there was better inventory control, fewer stock-outs, and less inventory loss.

While warehouse automation entails a high initial investment, it has numerous advantages, including improved operations and less human error. Warehouse management is business-critical for any company. We found out quickly that Emipro could define the structural backbone and transform our warehouse processes optimization with ERP.
Warehouse experience optimization was paramount for us, and it means going beyond just a typical warehouse system and wearing our shoes to understand our real-life problems. For us, Emipro was like just a part of our team sitting overseas. Emipro's understanding of the ERP's robustness & flexibility, warehouse innovation, superior experience delivery, and prowess to bring everything together has enabled us to drive a rich experience.