Odoo
Explore the potential of Odoo with us

A snapshot for our Odoo Journey So far
10
Odoo V7
Implementations
23
Odoo V8
Implementations
20
Odoo V9
Implementations
25 +
Odoo V10
Deployments
3
Odoo V10
Enterprise Deployments
1500 +
Apps sold on
Odoo Store
500 +
Apps sold on
Emipro Store
5000 +
Our Free Apps Downloaded
16
Online Trainings Completed
100 +
Odoo Support Contracts
350 +
OpenERP/Odoo Installations
16 +
Countries where implemented Odoo
Our Services
Our wide range of services to fulfil your business needs
Odoo Customization
An enterprise application must go by "client's way" and not, the client should go by "application's way", having said, that describes the flexibility of the software application to provide the personalized experience to the user. Customization can be referred as providing that personalized experience in an application as per the specification of clients. Odoo provides a fully functional package to meet up an enterprise requirement, but there is always some "extra" required by the clients. At Emipro Technologies we always try to fulfil the client's custom requirement, so that they can make use of application to the fullest extent to achieve their goal. Extending Odoo's modular approach,our technical team will assist you to achieve your all needs.

Odoo Maintenance
"It is rather difficult to maintain system, than to develop it", and we are sure, every one will agree on this. In any field, maintenance plays a key role, whether it is preventive, planned or corrective. In the software world, it has more weight-age than any other service, and we do this in a better way. Odoo releases it's versions at a subsequent time span, which brings new and improved features in the application, and here we help and guide to manage and fulfil the new requirements whether technical or functional, to our system up to date. At Emipro Technologies, we help in maintaining server's health to be in light-weight condition, for serving to it's optimal performance. Data is always a precious asset for any customer, and we make sure that security and stability of that asset is maintained precisely.

---
We want to be your Swiss army knife for all solutions related Odoo

---
Odoo Consultancy
Odoo is such a vast ERP system that sometimes it is better to gain complete information about its functions & technical structure before deciding it's implementation in your business. In many cases, you may find difficulties in implementing Odoo due to many hindering factors such as low budget, limited resources, small scale business, insufficient employees, lack of proper vision and many more. Odoo implementation without proper guidance may lead back to square one. That will cost your precious time and money. So it is better to approach a good Odoo consultant prior to implementation. Our Odoo experts as your well wisher, will provide you the best consultancy to bring forth your business.We carefully study your business processes and work on it by analyzing, drafting a conceptual architecture, designing, defining strategies, generating reports, mapping all of them to develop a complete system for your business. Our Consultant can be chieftain who deals with the selection and implementation of best possible Odoo modules for your system and business re-engineering for your organization.

Crafting Community Modules
Day by day the growing Odoo community introduces innumerable community modules. But what is the purpose of them if they consist of technical bugs, devoid of proper finishing or lacking behind due to incompatible versions !!! Direct implementation of these community modules over live project is not so reliable, that may lead to unexpected fatal errors. Oftenly, end users get trapped into the modules populated with bugs, availability of limited features, inappropriate backward compatibility, issues of module inter-dependencies, deficiency of expertization and proper finishing. Just like a perfect fitted attire compliment your personality, an exclusively refined module accentuates the best features. If you are uncertain about your community modules, send them to us for reassessment. Our team of Odoo experts at Emipro Technologies is proficient enough in analysing and developing modules as well as can migrate from lower to higher version or vice versa, as per your requirement. Not limited upto this,but our expert couturiers can refine, polish and extend the features of your modules, as per the need. For tailored solutions on any Odoo Community modules refinement, please contact info@emiprotechnologies.com for more details.

Our experience by industries
Our laser-sharp focus on specific business profiles and process segments equips us to solve your intricate business barriers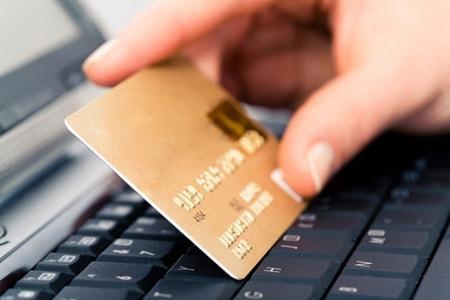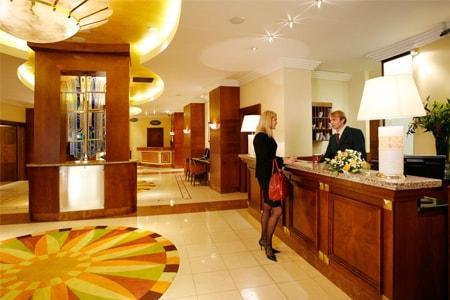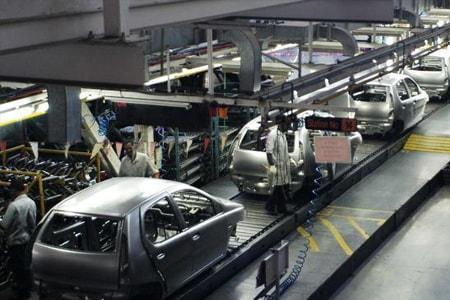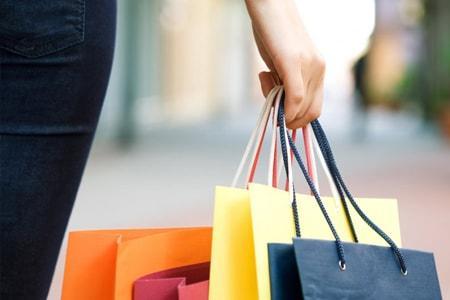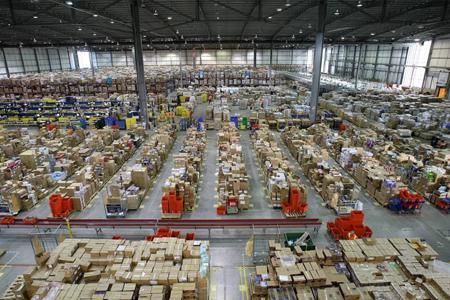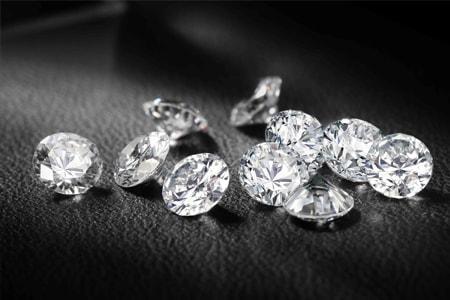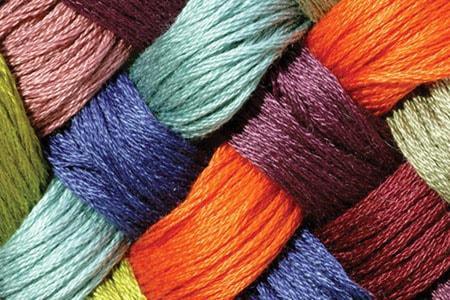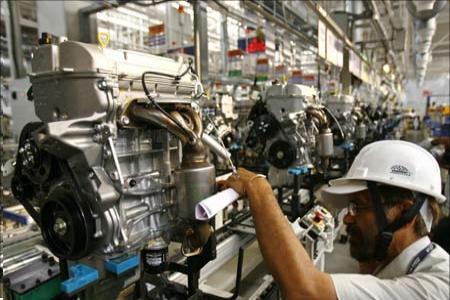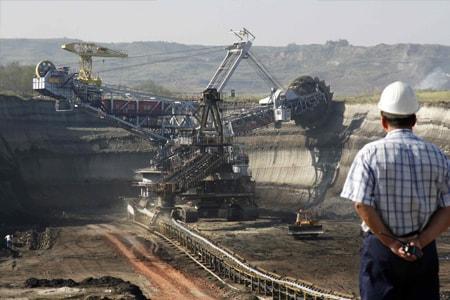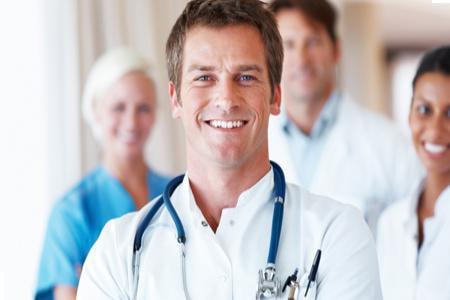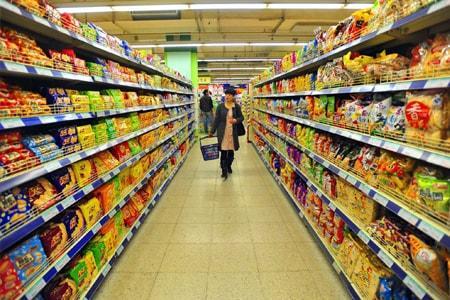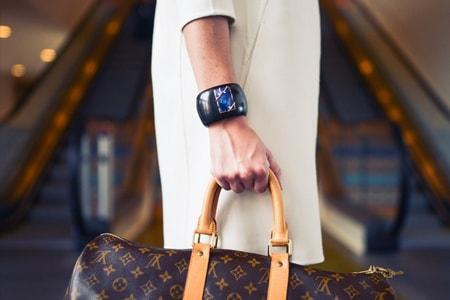 \
Odoo Apps
We develop smart Apps not only for end users, also for techninjas!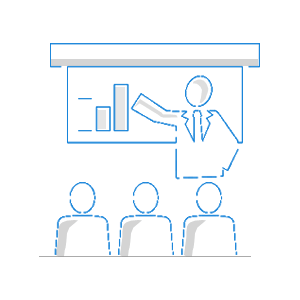 Training
Emipro offers Odoo online & on-site training to meet your business requirements & maximize the return on your software investment. Whether you require a gentle introduction to the Odoo or deep learning about specialized features at an expert level, the Emipro training programme will cover exactly what you're looking for.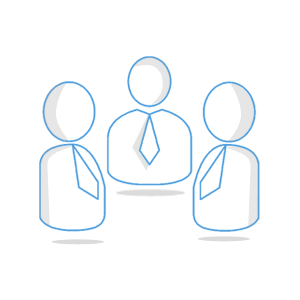 Hire Dedicated Developer
Our dynamic & experienced Odoo developers are constantly upgrading their knowledge and making themselves aware of upcoming Odoo features, no matter whether they are currently working on that respective task or not. We invest in recruiting the best ones and train them efficiently, and we keep only the best ones.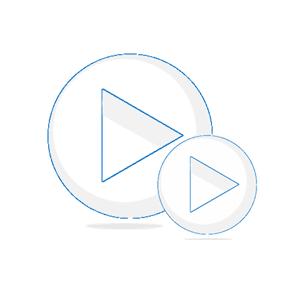 Odoo Videos
Get ready to learn yourself Odoo through our online videos. Our experts are here to share their knowledge with you to ease your usability of operating Odoo through online videos! You can watch our exclusive videos anywhere, anytime to increase knowledge in Odoo.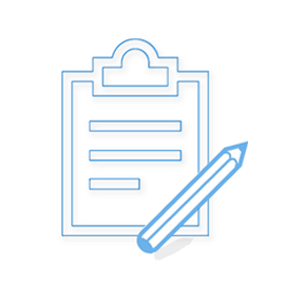 Technical Notes
Our technical notes and knowledge base articles are support documents to help you find answers to questions arising from your daily work with Odoo and its different business apps. Our notes will help you to solve complex technical issues in Odoo customisation. Most of our notes contain description of issues from a business perspective, as well as prolific technical solutions.
Our eCommerce Connectors
We'll unify your business by integrating all eCommerce systems with Odoo
Unify Your Enterprise & have it your way.
Build your business on any marketplace or platform—including Shopify, Ebay, Magento, Rakouten, and Amazon—and manage these multiple channels using a single Odoo solution so that you can leverage the investments you have made in ERP and focus on what your company does the best. Control multi-channel orders, customers, inventory, and accounting. By integrating all your marketplaces into Odoo will lead to better management of your Sales forecasting and budget planning.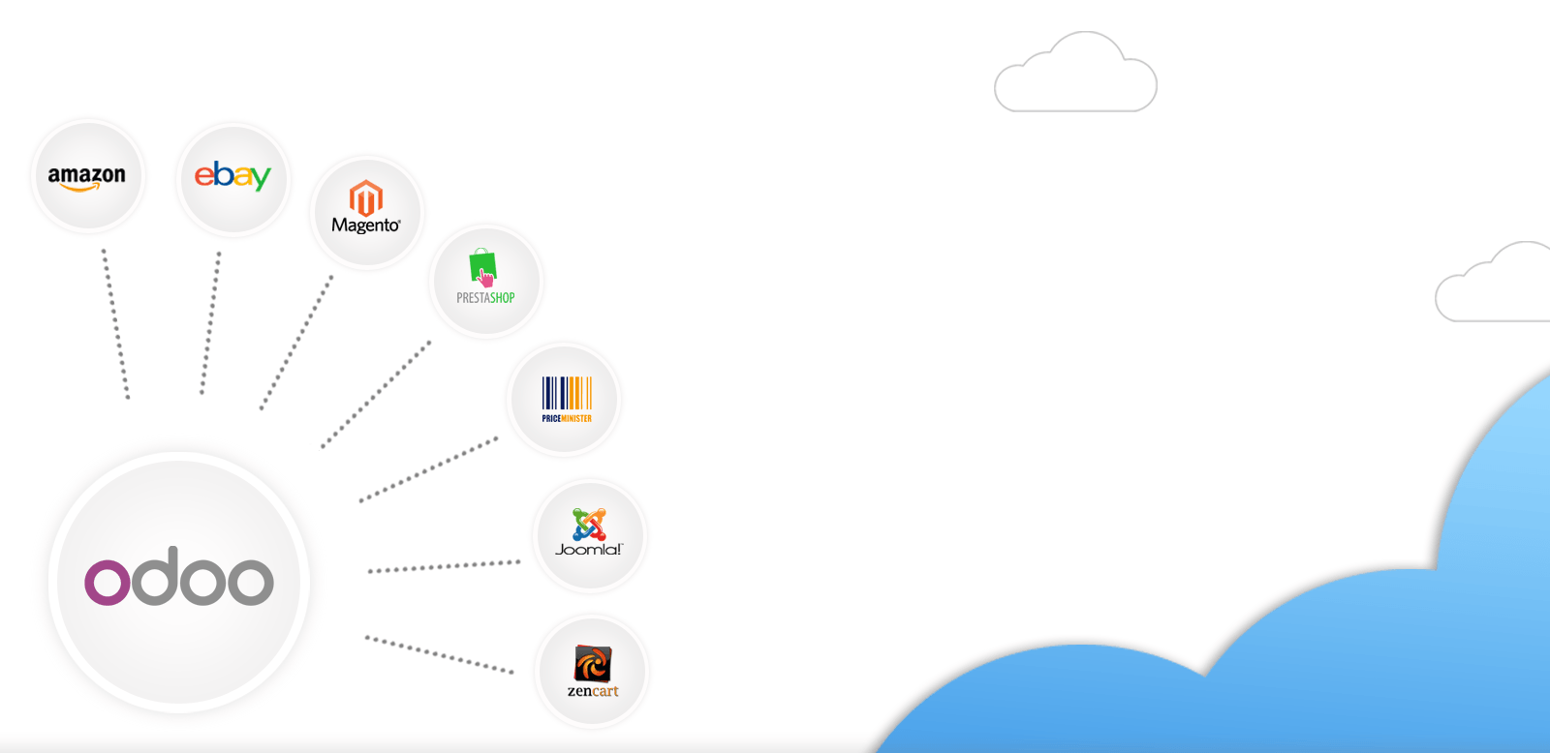 You're in a Good Company
1000+ Customers trusted Emipro as their Solution Partner
Are you looking for a reliable service provider for Odoo?
Contact Us