Magento 2 SEO settings
Alt Image tags for Image Optimization: SEO settings for Magento 2:
Homepage Title
Product Page Optimization
Canonical tags for filtered category pages
Robots.txt
Rich Snippets in Magento 2
If you don't want to do all the configurations manually, we have prepared an Advanced SEO extension for Magento 2 which can take care of all the requirements of your store. Go check out all of its features to know more about it. Currently, it is the best SEO extension for Magento 2 available in the market. Homepage is one of the most important pages of a website; it has most of the link juice and contains most relevant information on a website. A homepage is likely to rank higher than any other pages of a website and it should contain most important keyword of your online store. Title of the home page and H1 of the home page are one of the most important on-page elements and by default in Magento 2 they are set as 'Home Page'. Make sure you change this and include your most important keywords in place of title and H1. Title of the home page can be changed from Content > Pages > Homepage > Edit
2) Product page optimization
Product page meta elements consist of the title, meta description, and meta keywords. It is very difficult for eCommerce stores with thousands of products to make meta elements for each and every product. Magento 2 has an awesome inbuilt feature to tackle this problem. You can dynamically set meta description, meta keywords an title of a product under Stores > Configuration > Catalog  
3) Canonical tags for filtered category pages
Canonical tags are used to solve duplicate content issues. In eCommerce, canonical tags are mostly used to solve problems of duplicate product content and avoid indexing of filtered category pages. Magento 2 provides canonical tag feature if you want to implement on filtered category and product page. This can be accessed from Store > Configuration > Catalog > Catalog
Remember canonical tags are used to solve duplicate content issues if your filter pages serve different content, it is not wise to use rel=canonical tag. If you do not want your filtered pages to get indexed, you can use meta noindex tag.
Magento 2 has an inbuilt feature to edit Robots.txt from admin panel. It can be accessed from Content -> Design > Configuration. Click on 'Edit' button of the store you want to make changes to and go to 'Search Engine Robots' tab. You can make the required changes in this tab. Robots.txt is one of the most important and most overlooked parts of SEO. A lot of people make mistakes while implementing robots.txt on an eCommerce store. Magento 2 has made it easier to edit it right from the admin panel. There are various things which should be taken care of while implementing robots.txt to your eCommerce store.
In most cases, you don't want your layered navigation pages to be indexed on search engines, but blocking them by the way of robots.txt is not an optimal solution. If you don't want layered navigation pages to get indexed, use meta no index tag as I discussed earlier. 
One more important to configure in robots.txt is to block site search results. You don't want search engines to index search result with a lot of thin content. Make sure you disallow catalog search results. 5) Rich Snippets in Magento 2 and Availability Attribute 
The most awesome SEO feature I found on Magento 2 is the availability of Rich Snippets in product pages by default. You don't have to configure anything to get rich snippets. Magento 2 misses a key rich snippets feature 'Availability' which is an important attribute for a product. Make sure you add Availability attribute if you think it is important for your store.
6) XML sitemap generation
Magento 2 has made the process sitemap generation easy cheesy. A sitemap is one of the most important factors of any SEO strategy and one of the most important assets of an eCommerce store. A sitemap is how search engines find a webpage and rank it so sitemap should be configured properly without any mistakes. Sitemap settings can be accessed from Store > Configuration > Catalog > XML Sitemap. 
You can select the frequency you want your sitemap to generate; you can control the number of links and file size. If add new products to your store every day, you should generate your sitemap daily. The sitemap can also be submitted directly to robots.txt if you select yes under 'Enable submission to robots.txt', this will ensure that crawlers find your sitemap when they come to crawl your website. 
7) Alt Image Tags for Image Optimization 
Images play a vital role on your website as they grab the attention of the visitors on your site. The image tags that you mention affect the on-site ranking. Therefore, you need to ensure that the images on your store are well optimized in order to maintain the site speed. 
In Magento 2 you can set alt attributes to product image in Product > Basic Settings > Images and Videos > Alt Text. You can also set alt image attribute for the logo of your store through from  Content > Design > Configuration > Header. 
8) Google Analytics and AdWords Settings
Magento 2 enables you to link Google Analytics account to your Magento site. To access this feature, go to Stores > Configuration > Sales > Google API > Google Analytics. Enable Google Analytics and then add your site's tracking ID of Google analytics.  
Magento 2 also enables you to link your Google AdWords account to your Magento store. To access this feature, go to Stores > Configuration > Sales > Google API > Google AdWords, you will find AdWords configuration. To enable this feature press YES and fill further details in given tabs. You will find Conversion ID, Format, Color, etc details in your Google AdWords account. 
These were all the SEO settings you need to take care of before making a website live on Magento 2. If you have any questions related to SEO settings in Magento 2, feel free to contact us or do comment below, we will love to answer it.
---
Shetul Majithiya
,
Senior Digital Marketing Executive
Related Blogs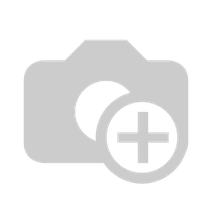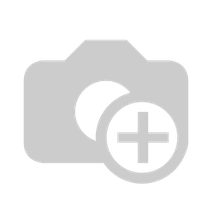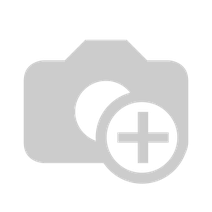 About Emipro
Being an emerging leader in IT market since 2011, Emipro Technologies Pvt. Ltd. has been providing a wide range of business solutions in Odoo & Magento. We are pleased to have a large pool of contented customers with our meticulous work in the domain of ERP & e-Commerce. Our customers are companies of all sizes ranging from startups to large enterprises who realize that they need a professional internet solution to generate revenue streams, establish proper communication channels, to achieve desired goals and streamline business operations. [....] Read More
Our writings seems informative ?
Subscribe for our Magento Blog and get more amazing stuff directly to your inbox!

0
Comment(s)