5 Magento 2 extensions to improve customer engagement in your store
73% of buyers point to customer experience as an important factor in purchasing decisions.
The general scenario of human psychology is, we will spend our money on something that we like, or we want, but a lot of people will even pay more if more significant support comes together with it. It doesn't matter what kind of product you have in the eCommerce store, but improving customer engagement will help you to generate more revenue because satisfied customers are the best business strategy. Magento is a very popular eCommerce platform with advanced features, but many times there is a need for powerful Magento extensions to improve customer experience.
Why is Customer Engagement Vital in E-commerce? 
Customer engagement is a huge concern for any business whether it is offline or eCommerce business. In eCommerce business, you are not going to talk with the customer directly but by providing a better customer experience you can win the customer, and due to this we can say that customer engagement plays an active role in eCommerce. 
There are lots of direct ways which will help you to improve customer engagement. But the good news is, there are several Magento extensions which will help you to improve customer engagement and customer experience for your eCommerce store. Magento is a powerful eCommerce platform and here listed Magento Extensions will ensure you to boost customer engagement.
#1. Shop By Attribute For Magento 2
In this fast hiking eCommerce market, the customer always likes to shop with least effort and more likely result. Shop by attribute Magento 2 extension offers among the most convenient features to the clients of browsing the products based on brand, color, size, pattern or any other custom attribute in Magento 2.
With this extension, the admin can create any number of pages for different attributes and also for the attribute options belonging to those attributes. Also, it's easy for the admin to synchronize the attribute options from Magento attributes to extension's attribute listing. It's easier for the customer to find the product by various attribute options in this extension. For example, the admin creates a page for attribute 'Color' with alternatives Red, Green, Blue in it. Later on, the admin adds colors Yellow and Purple in the Magento Attributes options. Now, to show the new colors in the present webpage 'Shop by color,' admin only needs to click on 'Sync Attribute Options' button, and this will import all the updates that are created in the default Magento attributes and it's options.
#2. Advanced Custom options Suite for Magento 2
With ever-changing trends and choices of buyers, it will become essential to furnish that extra bit for them to keep them to a product. More variations for a product the customers receive, the more time they'll spend on your website. Magento custom options provide such kind of shopping environment for shoppers.
Together with the functionalities which minimize the admins' tasks, Advanced Custom Option Suite for Magento 2 is a combination of the best features that an owner with custom options can select.
Through this extension, you can manage dependency between the custom options, create custom options template and assign it to bulk products, change main image with the selected custom option image, custom option image in the tooltip, etc.
It will enhance your store, making it effortless for you to handle it and will show to your clients, a systematized product page with numerous visuals and other customized options.
#3. Product Promotional Label For Magento 2
Sales, Discounts, and Promotion these type of labels always attract customers in any store. When any customer arrives for the first time in the eCommerce store, this kind of product labels will draw their attention. 
Product Promotional Label Magento 2 extension helps you to highlight the offer in your products by using visual tags for better customer experience. These labels are easily editable and configurable. This extension allows you to create custom labels, set labels on specific attribute based condition, select a specific color of label or text, to display labels on the specific spot as per requirement.
It will grab the attention of more customers and increase your sales. Product Promotional Label extension can allow you to improve the conversion rate and increase the revenue of your eCommerce shop.
#4. Product Quick View For Magento 2
Decreasing customer's efforts to view the product or surf your store is a success in the eCommerce business. Making the customer's journey easy on your site can help customers to make a purchase decision faster. With Product Quick View For Magento 2 extension, customers can see the preview of any product from the home page or other catalog pages without opening that product page.
The pop-up is extremely easy to customize. The admin can select the elements he wishes to display on the pop-up such as add to cart button, alternative products, Wishlist link, ratings and many more. It also allows you to change the color and text of the buttons inside the quick view pop-up so that it will match your theme design easily.
Quick view popup will help customers to get all product details in itself. This will help you to increase the conversion rate and customer experience of your Magento store.
#5. Loyalty Program - Store Credit And Reward Points For Magento 2
To motivate your customers for purchase and gift them with rewards, Loyalty Programs and reward points are like cherries on the cake. Loyalty Program For Magento 2 extension will help you to thank your client's purchase and encourage their future purchase.
Through this extension, clients get credit points once they make an account or make a buy, and invest it in their next purchases. Additionally, it permits the clients to invite a friend and earn when the invitee buddy registers or make a purchase, get credit points for newsletter subscription or any other action that admin decides to give rewards for.
Loyalty programs are the way which encourages to improve customer engagement and will help you to convert your visitors into loyal customers.  
Providing kind of facilities like loyalty programs, custom options in the product, a quick view of the product will impact really on customer engagement and improve your conversion rate indirectly in your Magento Store. As such, merchants who are more engaged with their customers will be more likely to boost their conversions. Building customer engagement will be easy with these Magento extensions. Importance of customer engagement in Magento eCommerce store plays a role which directly affects on purchase decision of the user. I hope above listed Magento extension will help you to improve customer engagement. Let me know in the comments about any apparent points that I have missed or feel free to get in touch with us. 
---
Hiral Ghelani
,
Assistant Digital Marketing Executive
Related Blogs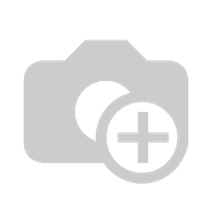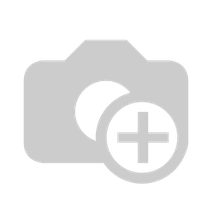 About Emipro
Being an emerging leader in IT market since 2011, Emipro Technologies Pvt. Ltd. has been providing a wide range of business solutions in Odoo & Magento. We are pleased to have a large pool of contented customers with our meticulous work in the domain of ERP & e-Commerce. Our customers are companies of all sizes ranging from startups to large enterprises who realize that they need a professional internet solution to generate revenue streams, establish proper communication channels, to achieve desired goals and streamline business operations. [....] Read More
Our writings seems informative ?
Subscribe for our Magento Blog and get more amazing stuff directly to your inbox!

0
Comment(s)