What-Why-How of Google Shopping Campaigns!
While eCommerce businesses are digging deeper into the market and almost replacing the brick and mortars in every sector, there are efforts being made to advertise the products online and make the most out of it.
AdWords is a platform on most eCommerce businessman's lips. If you are advertising your business on internet sincerely, shopping ads are what will elevate your sales to the peak. A lot of companies already opt for online advertising for augmenting the revenues and building a bigger brand using AdWords.
It's mid-2018 and if you do not have shopping ads in your strategies then you got to buck up. 
Shopping ads facilitate the eCommerce business owners to display their ads on Google along with details like name and image of the product, name of the merchant, discounts, product description, and price. While this data is what customers look for while shopping, these ads make the best format amongst types of ads. The accurate information of shopping ads is potent enough to convince and influence visitors.
VISUALS Make It Effective! 
According to Zabisco, 40% of people will respond better to visual information than plain text. 
Images appeal better to the viewers and because shopping ads feature product images, they influence the buying behaviour of a person easily. The image to be displayed should be clear enough to convince the shoppers about the legitimacy of the brand and its product. 
When a consumer searches for some product, Google displays similar products of all those brands which opt for shopping ads. This gives a customer a chance to compare the price and product quality as well as the appearance of the product. It hence ensures that the shopping ads bring quality traffic to your website i.e. only those customers who want to seriously purchase your product. 
No Keywords, What A Relief! 
After using Google AdWords, it turned out that shopping ads are a relief because you do not have to take the trouble of finding and assuming and guessing the keywords users are likely to search. It saves you from making those long lists plus saves your time which you can allot to other important tasks. 
Easy Management Of The Ad Groups
How easy does it become when you can classify the products into as many groups as you can? With shopping ads, you can. You can bifurcate the product groups in accordance with factors like product categories, business objectives, the number of products, etc. 
Optimization: The Key To Successful Campaigns 
Now when you know the pros of shopping campaigns, you do not just want to set them once and forget them. You constantly need to keep on optimizing them in order to get them going. So here are a few points to consider to get a head start. 
Updating The Product Data Feed 
Product Data feed is central to shopping ads and the first and foremost thing you need to do for displaying shopping ads on Google is to build a product data feed. A feed can be created manually by mentioning the product specifications in the file or by using an extension or plugins which builds and formats the data feed for you. Preparing the feed entails its updating in merchant center. Once it is updated in the merchant center, Google fetches the data from the feed and accordingly displays your ads. What you need to take care of is, the feed is faultless. 
A good product feed contains 
Accurate and prominent product title.
Precise and clear product description.
Price 
Custom labels for better visibility of products
Product category
Product type
Image 
Brand Name 
MPN and GTIN to match similar products
So, there are no keywords to keep an eye on in shopping ads, but you have product data feed to take care of which defines your ad. A product data feed must include the details of your products which contributes when the same are searched for on google. You need to ensure the product data feed is in accordance with Google's specifications and policies. 
The product data feed needs to be up to date because any discrepancies in the feed might mislead the customer or cost you unwanted clicks. Also, any nooks and corners missed could lead to your feed getting rejected. This product data feed contains attributes which match the best with user's search and these attributes are what can optimize your feed and make it manageable. So adding apt keywords in your feed can bring you apt users on your website. 
The Advantage Of Multiple Campaigns And Ad Groups 
When you make your shopping ads, you can be as specific as you want to be. Shopping ads provide a very useful and important feature where you can bifurcate the ads product wise or brand wise. These ads bring the exact customers who are looking for your products and want to make a purchase. 
These ads can enhance the quality of your leads because when shoppers come to purchase a product, they can compare the products similar to yours with the details available and hence make the purchases wisely. 
Because you can make separate ad groups in AdWords, you can manage the bids for each ad group separately. When it comes to bidding, you can test different bid strategies and bid amounts (which I will be talking about below) and then finalize the amount considering the ROI. While managing separate ad groups, you can also keep a check on negative keywords and ensure that you do not get unnecessary clicks. 
What you need to be careful while devising the campaign is that you do not bifurcate the groups so much that it becomes difficult to manage the ad groups and their bids. Ensure that the boon of granularity does not turn into a bane. 
Listing The Negative Keywords 
As I mentioned earlier, shopping ads do not require the lists of keywords and you do not have to bid on those keywords, saving you time and even money. Figuring out those keywords which will increase the clicks and ROI is time-consuming, but figuring out those keywords which will NOT bring you clicks and ROI is easy. These keywords can be added to a negative keywords list and your ads will NOT show when that keyword is used. 
Sometimes, your ads show on unrelated searches because of some keywords or phrases. But adding negative keywords will save you the money you spent with no returns. List of negative keywords will ensure that your ads are NOT shown on specific search results. When you are facilitated with an option of multiple ad groups, you can set negative keywords for each ad group in order to avoid unnecessary clicks. Because ad groups consider business objectives and product categories, some negative keywords need to be added to the campaign level which can be listed in shopping ads too. 
Suppose you want to sell women's shoes but not men or children's shoes, you can add negative keywords like [mens' shoes], [man's shoes] [children's shoes] [child's shoes], etc. so that your ads will not show if anyone types these keywords.
Strategizing The Bidding Methods
Testing your bids till you get an expected rate of return on investment is a requisite. The obvious being stated, you need to set the bids on various campaigns to test which works and which doesn't. Before finalizing the amount you want to spend on bids, you can test various bidding methods stated below: 
It is a method which sets the bids automatically for an impression which is more likely to bring you sales on your website. This bidding method is more beneficial than manual bidding as Google adjusts the bids in accordance with the chances of that particular click being converted. 
The name of this strategy explains it enough. This strategy is to be opted for bringing more clicks to your ads. Once you set a total budget, Google AdWords optimizes and brings maximum possible clicks within your budget. It is the simplest way to get the most clicks on your ads. 
Target Return On Ads Spent is a smart bidding strategy which lets you set the target ROAS bid assuring high conversion value. It optimizes the bids during auctions depending on other bids. AdWords tries to keep your bid amount to be spent in sync with the RAOS you set. 
When you opt for 'maximize conversions' bidding strategy, Google sets the bids considering the previous conversion rates and then sets the bids at a campaign level. This method changes the bids if a certain bid amount brought more conversions previously.
Manual CPC is where you set your bids manually for various ad groups depending upon different factors like: 
Business objectives 
Competition 
Product categories
The number of products.
Keywords 
Manual CPC is a bit time consuming as you have to set bids for every campaign and but the good part is that you control the cost. In case of manual CPC, you pay just when a visitor is genuinely keen and clicks on your ad. 
When you opt for manual CPC bidding method, you got to keep on testing the amount and increase or decrease considering the above-mentioned factors. You can finalize the one which works best for your business and brings you maximum returns. 
I'd like to say there is a huge number of advertising channels and mediums available out there and as an eCommerce business owner, you tend to get entangled in the type of medium and ad you must choose. So, just figure out your goals and strategize your shopping campaigns in a manner which suits your business the most, promises you maximum returns, gives better exposure to your brand and brings good traffic to your website.
---
Rajal Barbhaya
,
Content Marketer
Related Blogs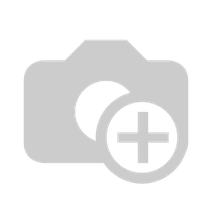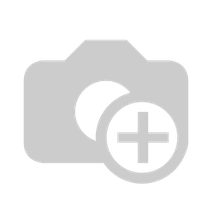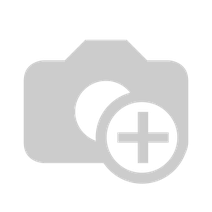 About Emipro
Being an emerging leader in IT market since 2011, Emipro Technologies Pvt. Ltd. has been providing a wide range of business solutions in Odoo & Magento. We are pleased to have a large pool of contented customers with our meticulous work in the domain of ERP & e-Commerce. Our customers are companies of all sizes ranging from startups to large enterprises who realize that they need a professional internet solution to generate revenue streams, establish proper communication channels, to achieve desired goals and streamline business operations. [....] Read More
Our writings seems informative ?
Subscribe for our Biznote and get more amazing stuff directly to your inbox!

0
Comment(s)