Social Media for eCommerce: The Road OFTEN Taken.
Posted on
31 August, 2019
It was in 1997 when 'Six degrees' created by Andrew Weinreich, started a new era. It was the first social media platform which allowed people to create profiles and connect. Since then, social media has been influencing people and grown so rapidly that it revolutionized the way of communicating and connecting to people. 
If you can connect online, then you can definitely sell online. This is what might have struck to some businessman someday and then came in limelight, e-commerce. Social media aptly refutes 'Slow and steady wins the race' because if you do not use social media for your marketing your company or brand, then someone else surely will and you're bound to stand last in the race. Social media has started to play a huge role in marketing and in no time will it be an inseparable part of your e-commerce store. So, before taking up the reins, acquaint yourself with how social media can be close to be-all and end-all for your e-commerce business.
Because the world is now a global village.
If your business is not on the internet, your business will be out of business   
- co-founder of Microsoft Corporation, Bill Gates.
In this technology-driven era, resorting to social media for anything has become a necessity, ALSO FOR E-COMMERCE STORES. An e-commerce store is not some brick and mortar store, it necessitates attention and awareness amongst people and that's where social media comes into the picture. So, social media is one of the platforms for the e-commerce store owners to penetrate in the market and retain that position.
Statistics say that there were 3.5 billion internet users and 3.03 billion active social media users in as of October 2017.
Getting your brand in limelight and making people aware of it is the first thing any businessman would want to do and social media with a plethora of users has made owners' lives easier. Also, on such a platform, it becomes mandatory for any businessmen to turn to social media in order to grab the attention of the audience.
I was just surfing on facebook when I came across a live video of some cake. Now, there is a n number of recipes of cake on the internet and on youtube and other sites but 'live' is what got me to watch it. It made me feel like I was next to the baker there itself watching the cake being prepared. Surprisingly, there were some 30,000 viewers along with me watching this video. 30,000 is a considerable number when it comes to watching something not-so-unique. But live is what grabbed all the attention. This was an attempt by Dunkin Donuts and it worked like magic. 
Live videos are the new ins. It not only helps people get a feeling of them being present but also lets them express what they feel meanwhile. Visuals play a role and they have a long-lasting impact on the viewer's mind.  It is a medium that has been on social media sites and has created a lot of buzz on the internet. 
The only way to get out of a tight box is to invent your way out. This is exactly what Blue Apron did.  The founders of it came up with an idea to make things easy for foodies and cooking enthusiasts.
Blue Apron is a meal-kit service company and it acknowledged the need for lack of knowledge in their target audience. Going to market for groceries and making a fancy dish with no idea about what it will turn out to be was a tedious task so the team of Blue Apron came up with an idea to facilitate the users with top chef recipes which can be accessed easily at home. They sent the ingredients according to the choice of the user so that they could come up with a perfect dish with optimum use of ingredients. When someone does it in a perfect way, they tend to flaunt it. People resorted to social media and eventually, it spread to an extent that not only cooking enthusiasts but also other people got involved. What's noteworthy is that not only did they directly advertise about their company but also it got people cooking. This company has a fan base of 1.2 million on Facebook and 293k followers on Instagram. Social media plays a crucial role when the number of users and followers are abundant.
The more they relate, the more they involve.
An interesting thing is that the audience gets interested in a content when they can relate to it. It can be something that can make them think of an everyday situation or any past experience. Blue Apron hit the nail on the head by coming up with this idea. With its subscribers posting about their dishes on social media, every connection of that person got to know about this company with minimum efforts.
Also, what is inferred from the strategy of Blue Apron is that they engaged the audience into something that stimulated them and also helped the business grow. When the audience can interact or express their opinions, it makes them want to go through the brand and its products and buy products.
Ads of every brand are proliferating every minute so, when you want your brand to be on the grapevine, you need to make sure that you come up with some fun activities and contests which makes everyone participate and not some banal ads which makes the viewer run away from you. An ad with a pure intention of selling does not sell but an ad with traces of audiences' interests, sells.
The secret to marketing is no secret at all: Word of mouth is all that matters.
- Jeff Bezos, the founder of e-commerce.
Creating a page on various social media is something that every business does these days. But what after creating a page? Updating the page and keeping the audience engaged is what keeps the business going. When you chose social media for marketing, you need to make sure that you add something regularly to your page, something that adds to the value and retains the audience. Franktuary, a hot dog store exemplifies that the best. It is so engaged in social media including Facebook, Twitter, and Instagram, it keeps on posting the location of their trucks with hashtags and also has a separate blog section with blogs on various topics. When the audience finds something that would even interest their friends, they tend to share it and the number of shares multiplies gradually.
Apart from word-of-mouth principle, you must also possess 'Talk to everyone' attitude and respond to the queries and comments to the earliest possible. These little points please the customers and give them a sense of affection making them want to come to you the next time. Millions spent on advertising does not always works, because conventionality at times supersedes the unconventional
Small businesses do not need to contact a fancy digital marketing team and aim at targeting a plethora of people but can begin with a small number of people, gain their trust and retain that. Building relationships and maintaining them till the end is the key. They can focus on customers individually or a group of customers leading them to bond with customers in a better manner. When there is a bond created, companies can also facilitate personalized products because a majority of people look up to small companies when it comes to personalized products.
People spend most of their time on social media when they are online. If you want to do market research or any survey then the best option is social media. Through the kind of questions, you know the interest of an audience, feedback, product reviews, voting. Interesting things about the polls on social media is engaging with your audience immediately and gather real-time data. We all know about questions on Instagram stories and polls on Twitter, which makes us wait for a moment and think about it.  
Now we have Twitter, Facebook, and Instagram for asking questions and put a poll to get surveys. Polls are the way to engage with your audience by giving them choices, make them laugh through funny jokes, asking the question, etc. Many Brands boosts opportunities for audience interaction while gaining useful information through polls. So, if you run any poll on social media then it will help you get good customer engagement.
In this fast-paced world with our fast-paced lives loaded with fast-paced technologies, we expect fast-paced solutions for our queries and we are fortunate enough to have Chatbots at our service. Chatbots are software programs which have real-time conversations with real humans based on key phrases.
Getting things done in a click is what people are heading towards now and they want everything instantly may it be shopping or ordering food or sending gifts. 1-800-Flowers gave a thought to opt chatbot. They launched their chatbot on facebook messenger in the early development phase of chatbots and facilitated customers to choose the type of flowers they wanted to send as a gift. 'Over 70 percent of the company's chatbot orders have been from new customers.' said Chris McCann, the President of 1-800-flowers. This was because people already use social media platforms and chatbots enhance the fluidity of ordering.
Chatbots on social media coined as 'socialbots', play a vital role in e-commerce. Creating a chatbot on your page on social media is like a 24*7*365 service for your customers. It is a digital friend of customers and an e-benefactor to you. It keeps the business going in your absence and instantly replies to the consumers thus creating a win-win situation. Also, it terminates the need for creating other apps for communicating with customers. 

These bots are user-friendly and they are trending on social media and I think, in no time will be they all over social media and 'communicating with customer care' will be synonymous to 'Socialbot' just like 'search' is synonymous to 'Google'. The conclusion is 'Begin!'
All you are to do now is to choose the right social media and promote your business from scratch paving the way in the hearts of people. Do not just sell, bond well and maintain. Do not always strive for the unique 'like' everyone else but start with basics. Small things make a bigger picture and your business is bound to tip when you heed the details.
---
Rajal Barbhaya
,
Content Marketer
Related Blogs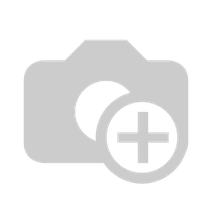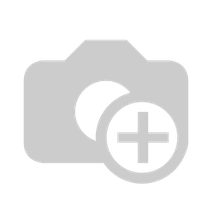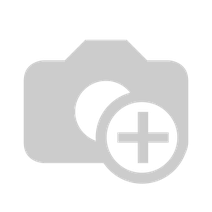 About Emipro
Being an emerging leader in IT market since 2011, Emipro Technologies Pvt. Ltd. has been providing a wide range of business solutions in Odoo & Magento. We are pleased to have a large pool of contented customers with our meticulous work in the domain of ERP & e-Commerce. Our customers are companies of all sizes ranging from startups to large enterprises who realize that they need a professional internet solution to generate revenue streams, establish proper communication channels, to achieve desired goals and streamline business operations. [....] Read More
Our writings seems informative ?
Subscribe for our Biznote and get more amazing stuff directly to your inbox!

0
Comment(s)