SEO to Online Businesses Is What Wings Are to Airplanes
As a website owner, the only thing you would want to do is to appear in the top spot on the first page of Google. But very obviously, Google's first love is SEO and SEO is not a piece of cake. Because Google likes change, it's algorithm keeps on changing and so, when you plunge into SEO, you need to consider multiple pointers and collectively, these pointers are what will help your site rank well on Google. In this blog, I have mentioned a few pointers which are vital for SEO and which will help you streamline your SEO tasks. 
The oldest known Rolls-Royce still on the road is the 1904 10hp owned by Mr. Thomas Love Jr of Scotland. Imagine how robust must the foundation have been! 
Similarly, if the foundation of your webpage is strong and optimized for various devices, you can heave a sigh of relief. Your site is staying on the internet for years to come. But building a website is just a first step. Since the beginning, you need to make your page optimized for various tasks too so that you do not have to build it from scratch to get one thing right. 
It is useless without keywords
As a newbie in SEO, the first thing I learned was the apt and accurate usage of keywords and content. While optimizing your webpage, make sure that the title and the content contain enough keywords because when Google's spider crawls, they are considered the essentials. Proper use of long tail and short tail keywords will lead you to get rank up in search engines.  The keywords incorporated in the sentences should be something that fits naturally and not just coerced into sentences as that might create a negative impact.
What's the role of meta tags? 
There is something more which bolsters Google NOT to rank your site, and that is duplicated and manipulative content. For SEO, fresh and original content is the only answer. A good content forms when it is framed with enough titles and dazzling multimedia. Meta tags are the snippets, which represents the content of the page in search results. Using H1 to H6 tags for all the titles on your heading is vital because these tags are perceived by Google as an important part of the heading and the keywords in the heading are used by Google during indexing and ranking
Indexing and Crawling also hold equal weightage
Indexing also reminds me of sitemaps, one of the most important elements for SEO purposes. Google crawls the sitemaps after you submit it to the Google Search Console and then uses it for indexing purposes. Because sitemaps is a collection of all the links on your website, it plays a significant role in getting your website ranked on Google. Along with sitemap links, the URL is equally important. Think of Google as a person and then build a URL. Simpler the URL, the easier it becomes for Google to understand it and get it ranked. A URL with the use of targeted keywords and characters in lower case and short but descriptive URLs are considered apt. 
When you are someone not involved with technical stuff, the word "technical" alone is bizarre. But as terrifying as it sounds, it's of the essence equally. Technical SEO basically prepares a site for the crawling and indexing purposes. Technical SEO is like a football team where each and every player has to keep going in order to score goals. So if this part is not up to date, your site is surely missing the mark.
The first and foremost thing you need to heed while doing technical SEO is its speed.
Akamai Reveals 2 Seconds As The New Threshold Of Acceptability For ECommerce Web Page Response Times. 
That fast! When your site takes longer to load, the visitors will inevitably abandon your site. That's what Google bots do too. If your site doesn't load instantly, it moves ahead. So to put it simply, site speed is an element which plays a major role in deciding the fate of your site.
Broken links are as disappointing as a Margherita with less cheese! 
Visitors experience the same disappointment when they come to your site from another website or go to another website from yours and all they see is a 'creative' text of Error 404! These are broken links. As bad as they are for your online reputation, they also jeopardize your site's ranking because when Google's crawler crawls through the links on your website and finds a broken link, it stops indexing further if the page is dead. An 'added' disadvantage is broken links also turns away your visitors because an Error 404 page is a complete turn-off. 
Sometimes, it might happen that your site has a single page which can be accessed by multiple URLs. Google's crawler cannot really identify the original source and might consider any one of the pages as the original. In the case of multiple URLs with duplicated content, it might even stop crawling the pages because Google hates duplicated content. To combat this situation, you can add canonical tags in the code and the URL assigned to that tag will be considered as the original URL by Google.
Correct Structured Data Implementation
Structured data is a code that enables Google to display the data from your site correctly. The code contains the data and it is structured in a manner that search engines to crawl and display your data correctly. So basically, structured data is the medium through which search engines understand your data. Structured data has a substantial role in increasing the relevance of the site because it contains the rich snippets which appear on Google's search results. These snippets add on to the information of the website and this additional information is win-win for customers as well as the website owner.
Link building basically is securing good links from other websites to yours in order to drive quality traffic. 
If you have to secure a link on some website, would you secure a single link on Forbes' website or multiple links on a random website? You know the obvious. Similarly, Google too trusts those websites which have good quality content. When Google crawls the websites, it crawls all the links on that website, and if you have your link on a good website, you gain the trust and confidence of the audience. Similarly, even Google emphasizes that link and considers it while ranking your page on the internet. Through tools like Moz, Semrush, and Ahref, you can get to know about your website's backlinks.  
Because your website secured a link, the audience on that website gets convinced about your brand and might further turn to you for data. But you also need to make sure that the content you post in that link is relevant, thoroughly researched and with correct statistics. The consistency in the data you provide is a must and you shall gain the brand authority you've always wished for. The internet is here to stay for long so any information which is put up today can be viewed even after years. Once you secure a link, you need to just sit back and watch the traffic come to your website. 
Initially, all of this will look like a web of mumbo jumbo, each jargon will hurt your head and all that technical part will be a burden, but once you are thorough with it, it will do all good things to you. SEO is something where you can't do it once and for all. It demands consistent and constant efforts and skills. So just begin with the basics, practice it consistently, consider the keywords, the audience, the search engines and hit the moving targets!
---
Rajal Barbhaya
,
Content Marketer
Related Blogs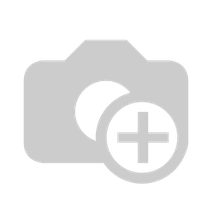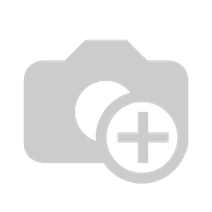 About Emipro
Being an emerging leader in IT market since 2011, Emipro Technologies Pvt. Ltd. has been providing a wide range of business solutions in Odoo & Magento. We are pleased to have a large pool of contented customers with our meticulous work in the domain of ERP & e-Commerce. Our customers are companies of all sizes ranging from startups to large enterprises who realize that they need a professional internet solution to generate revenue streams, establish proper communication channels, to achieve desired goals and streamline business operations. [....] Read More
Our writings seems informative ?
Subscribe for our Biznote and get more amazing stuff directly to your inbox!

0
Comment(s)