Reasons for the Rising Trend of Personalized Products in eCommerce
eCommerce trend has undoubtedly changed the customer shopping experience in these years. As we know, the popularity of eCommerce shopping increased day by day because of our shortage of time to go to the physical store. Starting eCommerce business may not give you conversions, you need to provide unique features in your store to attract customers. Customers always have their own demand and the best way to fulfill them is to offer customized products in your store. Ultimately, adopting new trends and fulfilling customers demand matters to boost business.
Why is personalization dominant?
Personalization is a wave of transformation in the eCommerce industry. Nowadays, the customer wishes to add their imagination to the product that they want to buy. We crave uniqueness in everything that we do, from clothing to gift and from furniture to jewelry. To fulfill this need of the customer, personalized products comes in picture. eCommerce owners are well aware of the reality of how personalization drives growth.
Providing personalized product parallelly improves the shopping experience of customers on your store. Product customization gives you a new way to sell the product in your store. There are many Magento product designers tools available in the market, but before that, let's understand the trend of personalized product. Below mentioned points give you a sight to think for the personalized product in the eCommerce market.
1. Clearly convey your product
Setting up an online store is not enough to get conversions, you need to show your products as per the customer's interest. Personalized products allow you to compose product the way customers want it. The profitability of your business depends on how you fulfill the need of the customer and show your product. As per Harvard business review, Customers are more likely to buy products that are designed by their own and happy to recommend to friends.
2. Customer experience and loyalty
Undoubtedly, Online product customization provides a better customer experience by providing the product of their exact choice, color, and design in the few clicks. Different customers will be seeking a variety of designs for different products - and it is not possible to reach all these demands except personalized products.
Sometimes it's difficult to know customers choices so, choices in product personalization will help you to serve precisely that customers want. Providing product personalization will give you satisfied customers and make them confident about their product. The customers who purchased a personalized product from your store will stay more time on your site and more loyal to your brand.
People always like to be in trend, and product personalization provides you with the way to serve what customers want. Serving as per the customer's demand is the best marketing strategy to boost sales or conversions. Personalize products also helps you to increase your brand value. For example, the Nike brand is famous for providing customized shoes; and this proves to be engaging customers with their brand. The profitability of your business depends on how you deal with the demand of your customers.
4. Stand out of the crowd
When you belong to eCommerce business, You need to offer something different than others are not offering. You need to offer something that keeps your customers coming back to your site. Product personalization is something that you can provide different customization and designs in your product to attract your customers and give them a reason to shop from your store, not from competitors.
Personalization is demanding in industries like
Wall Sticker
Clothing
Tableware
Trophies & awards
Keychains
Phone & laptop cases
Bags
Jewelry
Banners & visiting cards
Pillow and Bedding
Nameplates
Banners & visiting cards
Photo frame & home decor
Offering and introducing product personalization on your e-store is a win-win strategy. So, what are you waiting for? It's time to dive into the trending market of personalized product now!
Spend in well personalize product designer tool to give the best design to your customers. Above all points completely justifies why the trend of personalized products is rising in the industry and beneficial for both, buyers and sellers. Magento platform is widely accepted by eCommerce nowadays. Explore the best Magento product customizer tool and enter in the personalized product market. If you are looking to sell personalized products on your eCommerce store, then feel free to contact us.
---
Hiral Ghelani
,
Assistant Digital Marketing Executive
Related Blogs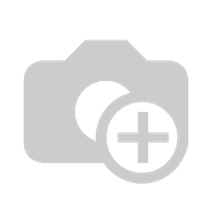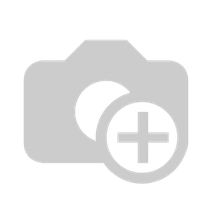 About Emipro
Being an emerging leader in IT market since 2011, Emipro Technologies Pvt. Ltd. has been providing a wide range of business solutions in Odoo & Magento. We are pleased to have a large pool of contented customers with our meticulous work in the domain of ERP & e-Commerce. Our customers are companies of all sizes ranging from startups to large enterprises who realize that they need a professional internet solution to generate revenue streams, establish proper communication channels, to achieve desired goals and streamline business operations. [....] Read More
Our writings seems informative ?
Subscribe for our Biznote and get more amazing stuff directly to your inbox!

0
Comment(s)