How to Set Up a Successful Online Jewelry Store - Important Processes & Teams
Posted on
4 January, 2019
Online jewelry websites seem all things attractive but it's more like easier said than done. When you dive in deeper to know about the management of an online website, you find numerous factors that need to be considered while selling your stuff online. For setting up an online jewelry store, you need to be particular about the tasks you perform. Jewelry being a plush product calls for meticulousness and it demands efforts from separate teams. Below mentioned is a part of setting up an online jewelry website and making it successful.
Just like there are certain processes to be taken care of for offline jewelry stores, setting up an online jewelry website too calls for some processes which are important. In the case of online stores, your website is the first and only place a customer visits, so it has to be perfect and it should offer what your customers want. Jewelry is a luxury and buying jewelry online is still a big deal for shoppers. So when you set up an online jewelry store, you need to heed the below-mentioned processes. 
Collection of Product Data
Products are the core of any online website. Jewelry is a product with multiple attributes and when you sell it online, you display it in form of data. While shopping for jewelry online, customers expect each and every detail about the products. These details need to be input in a CSV sheet which needs to be later updated in the backend. The list of details to be included in CSV is endless. Below mentioned are a few points to be included in the CSV:
Product Name
SKU
Metal Color
Metal Carat
Metal Weight
Diamond Quality 
Diamond Shape
Ring Size
Incremental Weight for Rings/Bangles

An increment in Ring Size/Bangle Size

High definition product images & 360-degree video
Setting Up an Online Jewelry Store
An online website dwells on certain elements may it be any product. Together, these factors make an online website and missing out on a single factor might cost you losses. So keeping a check on these points is a must. 
Attractive product designs
Product categories enlisted in the main menu
Clear and appealing product images
High-quality product videos
Apt product description
A detailed description of the pricing
Trusted payment gateway
Certification seals
Minimum page loading time
100% SEO friendly
Mobile responsive
Instinctive navigation 
Convenient UX and UI
Build your own jewelry[Solitaire Ring, Pendant, Earrings]
100% transparent price 
The list of features does not end here. There is much more to it that you can explore to enhance the functioning of your online jewelry store.  
Streamlining and Speeding Up the Jewelry Manufacturing Processes
Usage of the latest technology in manufacturing to save time
Maintenance of the quality of the finished products 
Ensuring that the product shown on the website and the product manufactured is exactly the same
Set Up Logistic Process for Fast Product Delivery 
Making the product reach safely to your customer is an important element of any online business especially the luxuries. As safety and security are the major concerns in the case of online jewelry shopping, partnering with the right logistics company is important and it is necessary that the logistics company ticks all the right boxes for you. While considering the logistics partner, consider the following:
Deciding on the apt logistic company for domestic and international shipment
Deciding on an automatic custom duty payment process for international shipment so that customers do not face issues
A successful jewelry eCommerce store is a result of the amalgamation of different teams working towards one goal. Each team has a role to play and that role determines the working of the whole process. Along with the tasks in the teams internally, clear communication and coordination amongst the teams is the key. 
Design analysis considering the latest market trends and consumer preferences
Updated jewelry designs in the design catalog after design analysis
Jewelry Manufacturing Team
Organized and planned process so that the finished products can be ready within 3-4 days for delivery 
Considering the software development tasks for a smoother flow of the processes and better coordination between the same
Consistent management and maintenance of the website 
The team should be consistent in analyzing the user behavior in order to keep a check on what works and what does not.
Social Media Marketing
Content Marketing
SEO and Google Ads
SMS and Email marketing
Newsletter marketing
Management of the backend of the eCommerce website
Management of the product data on the website
Synchronizing the stock of online and offline stores whenever there are any sales
Coordination between different teams
Continuous research for new offers
Keeping updated with competitors' websites to keep up with the trends
Finished product to be picked up the same day it gets manufactured by the responsible team
Fast and secure shipping for the domestic and international area
Deciding on an automatic custom duty payment process for international shipment so that customers do not face issues. Some of the trusted logistics companies are vamaship, sequelglobal, fedex, and delhivery 
Availability of the website team 24*7 to respond to the customers on the live chat on the website and contact no. 
Proficiency in different languages of the team member who is supposed to communicate with the customers
Support team's comprehensive knowledge about the products and services offered by the websites in order to convey the correct information to the customer and lead to conversions
The support team should be well aware of the details regarding new jewelry, custom jewelry, discount, shipment, the status of his order, return, buyback, payment related questions, etc.
As I stated earlier, setting up an online jewelry store is not a cakewalk and definitely not instant money generating way. But once you set it up and indulge in constant updation, you are sure to roll in some big money.
At Emipro, we have a dedicated team for jewelry website development and marketing which strives to keep in touch with the latest eCommerce trends. If you are looking forward to building an online jewelry website, we'll gladly guide you with the experience we have. So talk to us for further details. 
---
Rajal Barbhaya
,
Content Marketer
Related Blogs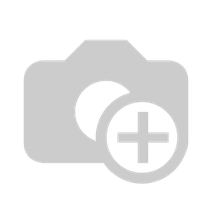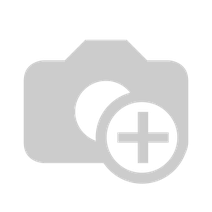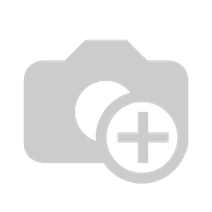 About Emipro
Being an emerging leader in IT market since 2011, Emipro Technologies Pvt. Ltd. has been providing a wide range of business solutions in Odoo & Magento. We are pleased to have a large pool of contented customers with our meticulous work in the domain of ERP & e-Commerce. Our customers are companies of all sizes ranging from startups to large enterprises who realize that they need a professional internet solution to generate revenue streams, establish proper communication channels, to achieve desired goals and streamline business operations. [....] Read More
Our writings seems informative ?
Subscribe for our Biznote and get more amazing stuff directly to your inbox!

0
Comment(s)