How to Drive Traffic on Your Online Jewelry Store?
Posted on
10 January, 2019
Online jewelry market is yet in its infant stage and only a few sellers sell their jewelry online. But with the success rate of those stores rising, the jewelers are now influenced starting up an online jewelry store. Setting up an online jewelry store is the first step but not the only one. Like I mentioned in my previous blog about important teams and process for an online jewelry store, digital marketing is a must for driving sales on an online jewelry store. If you want your customers to come to you, you'll have to work for that, but now, digitally. 
This requires no expertise to know that you need to be where your customers are. Your online jewelry store will require a solid marketing plan in order to strive and thrive in the market. With much increased online activities, companies have dedicated digital marketing teams to establish an online presence on various platforms and your digital identity is what will decide your fate. So, below mentioned are a few points which will help you build and strengthen your online identity.
Search Engine Optimization
SEO which stands for Search Engine Optimization is a process of optimization of the content on your website in order to make it rank on relevant searches on the search engine. SEO is an amalgamation of a lot of factors which play an equally important role. When you set up a website, you do not just have to consider the content optimization on our website but you also make other efforts to bring in the leads on your website. 
Ensure that your keywords are relevant and used rightly. Keyword stuffing backfires. 
Ensure that you have multiple and clear product images and 360-degree video for your jewelry. 
Write enough and apt description and details about your products. 
Keep your site up and running by posting relevant blog posts and regularly optimize your content on home page, category page, product pages & other static pages. 
Generating content which is shareable in order to get backlinks on other websites. 
Ensure that you get backlinks on a trusted website. 
Engage in more and more social media platforms in order to establish digital footprints and get backlinks on multiple websites. 
Ensure that your website is submitted to the search console with appropriate sitemaps. 
Keep a check on the search console regularly to get an idea about the issues on the websites if any
Posting Regularly on Social Media Accounts: 
Keep your social media accounts updated with latest products, collections and offers if any. 
Consider posting on various social media accounts like Instagram, Facebook, Pinterest, etc. 
Keep a check on the insights of the customers including the actions they take in the later part. 
Managing Separate Business Accounts on Facebook and Instagram: 
Update promotional post regularly on Facebook. Opt for Facebook business and get the benefits of managing a separate business account on Facebook. 
Opt for Facebook advertising and create a target audience after considering various demographics, behaviors,  interests, and likes and make it as detailed as you want it.
Manage a separate business account on Instagram and link your business profile to your Instagram stories and posts. 
Use Instagram stories to tell cogent stories of your brand to keep the users interested and engaged.
Google Analytics is a tool by Google which enables you to analyze the traffic on your website and the details about the customers that visit your site. With the reports it provides, you can determine the customer behavior and predict the actions. With the help of analytics, you can do the following:
Use Segments in order to get the data of a specific target market.
Use 'Audience' tab to get the detailed data of your visitors including the source that they come from, time that they spend on your website, the number of times that they come, etc. 
Creating and analyzing data from the funnel in order to determine the actions of the visitors. 
Attribution modeling
Multi-channel Funnels
Create custom reports: Compare different criteria(session, bounce rate, number of visits, etc...) with previous months/years
Check keyword performance on webmaster tool. 
Keep a track on current sales as well as past sales in order to compare and know the changes.
Take the decision to change website element design/location based on user behavior.
Google Ads is a platform for Pay Per Click advertising where Google lets you advertise your products on the browser and helps you establish an online identity by creating different ads. So you can use Analytics in your favor to know the best you can about your customers. 
Create & manage separate campaigns including shopping campaigns, search campaigns, remarketing campaigns, display campaigns. 
Bifurcate your campaigns in accordance with the target market, location, products, etc and bid accordingly in order to get the best results possible. 
Keep a check on your AdWords account in order to know what works for your business and what doesn't. 
Product Research, Analysis & Comparison 
Conduct thorough research about your product and determine what your customers prefer and require. 
Ensure that the market is in need what you plan to offer. 
Have a check on competitors' product designs, prices marketing efforts.  
Newsletters and Email Marketing
Send well-designed newsletters to your customers on a regular basis and update them about the latest collections on your stores and existing offers (if any).
Track newsletter open rate as well as conversions. 
Send clean and crisp emails to your subscribed customers. Make them as personalized as possible in order to get a response. 
Include CTA's in your newsletters and emails to prompt an action. 
Managing Compelling Offers 
Decide running offers, contests, and giveaways after research and analysis.
Run offers and discounts on festivals and special days and keep a track of competitors' website.
Create appealing and clear banners of your offers and place them on appropriate pages on your website. 
Ensure that you specify the terms and conditions of the offers clearly
Effective SMS Marketing Campaigns
Plan SMS marketing campaigns with apt messages to send to your customers on their special days like birthdays and marriage anniversaries.
Provide discounts on festivals to your customers.
The list for marketing is endless but for starting up an online jewelry store, you'll need to carry out these tasks in order to build an identity in the market. Make sure that if you create accounts on separate platforms, you keep on updating them with the latest affairs on your site. Also, keep a check on the market trends and try to anticipate the next so that you can act in advance and get the benefits of starting early. 
---
Rajal Barbhaya
,
Content Marketer
Related Blogs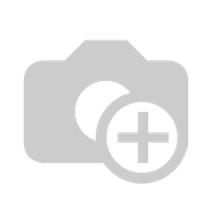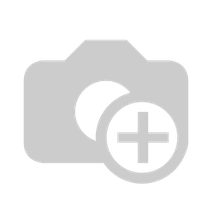 About Emipro
Being an emerging leader in IT market since 2011, Emipro Technologies Pvt. Ltd. has been providing a wide range of business solutions in Odoo & Magento. We are pleased to have a large pool of contented customers with our meticulous work in the domain of ERP & e-Commerce. Our customers are companies of all sizes ranging from startups to large enterprises who realize that they need a professional internet solution to generate revenue streams, establish proper communication channels, to achieve desired goals and streamline business operations. [....] Read More
Our writings seems informative ?
Subscribe for our Biznote and get more amazing stuff directly to your inbox!

0
Comment(s)